Having a job is difficult but having a job where you have to persuade someone to buy something is even more difficult. This is why people working in sales and marketing are mostly stressed out because it is exhausting having to deal with people and trying to sell them something daily. What would you say if I told you that you could use a tool to help you build virtual sales rooms with many interactive features that can make selling stuff fun and easy? It sounds pretty crazy but it is possible with Heybase.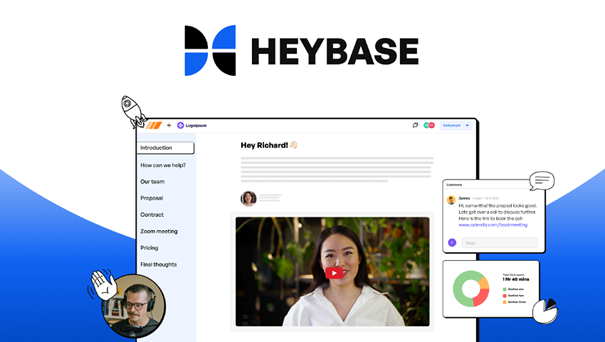 This tool is best for marketing management, sales management, and Saas. Many purposes and sales districts can have an easy workday using this tool. If you need a tool for making virtual sales rooms that can help you connect with your buyers with many interactive features, then you need to keep on reading to find out what those features are!
Your buyers don't have to beg for information or make deals that aren't completely clear, they can have all the information in one place. You can let them know about any important detail such as an intro to the product as well as the proposal and the contract. Everything is right there and ready for your buyers to read! You don't have to know code or be a professional editor to do this, all you need is basic knowledge because you can do it all with a drag-and-drop builder.
Your customers don't even have to read all this information, you can also make videos that visually stand out and make them an intro to your product with you explaining it or even explaining some information in the video. Everything is up to and your Sales Rooms can be completely customized to your liking, from colors to the logo – it is all up to you!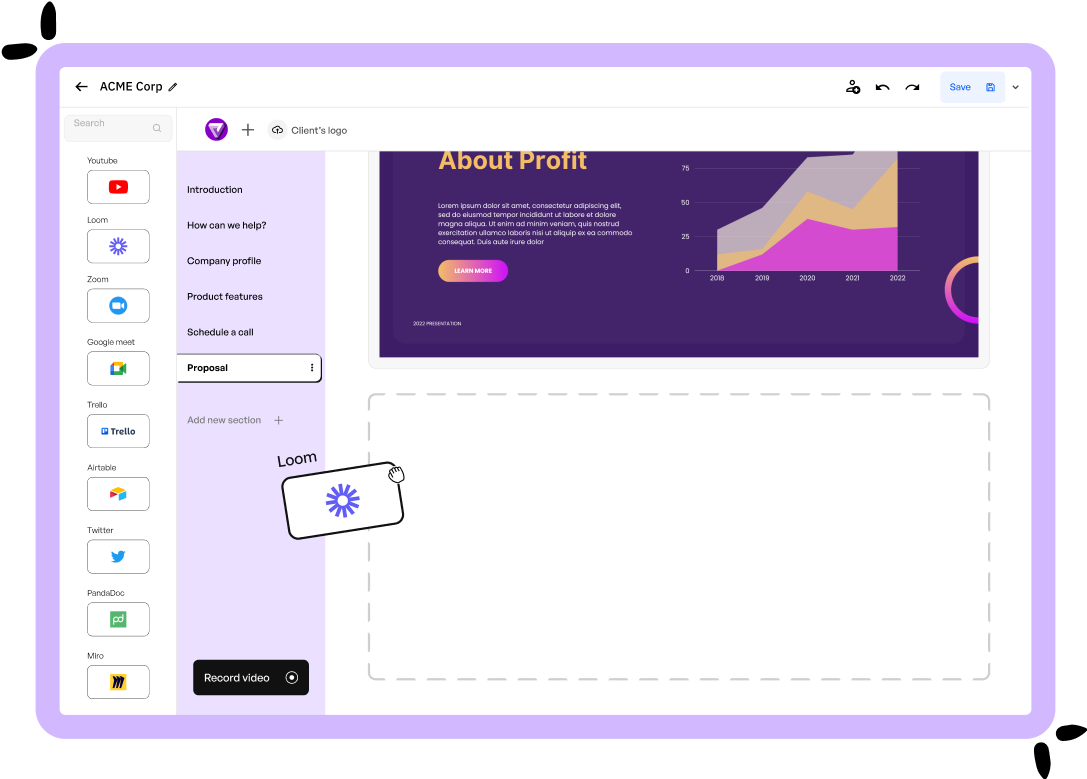 As we have already mentioned in the previous paragraph, you can record personalized video messages or narrations for your buyers. This means that you can build a closer and more trusting relationship between you and the people visiting your Sales Rooms. If you want, you can record a welcome message and show them who you are and how bubbly your personality is to draw them in immediately and start on the right foot!
Selling something with video narrations can be amazing because you can share your knowledge with the viewers and let them know how impressive your personality and knowledge really are and in that way make them trust you even more. By making video narrations, your customers can be guided, and they don't have to do it themselves, and nothing has to be complicated for them. Fewer complications and more trust could be your motto!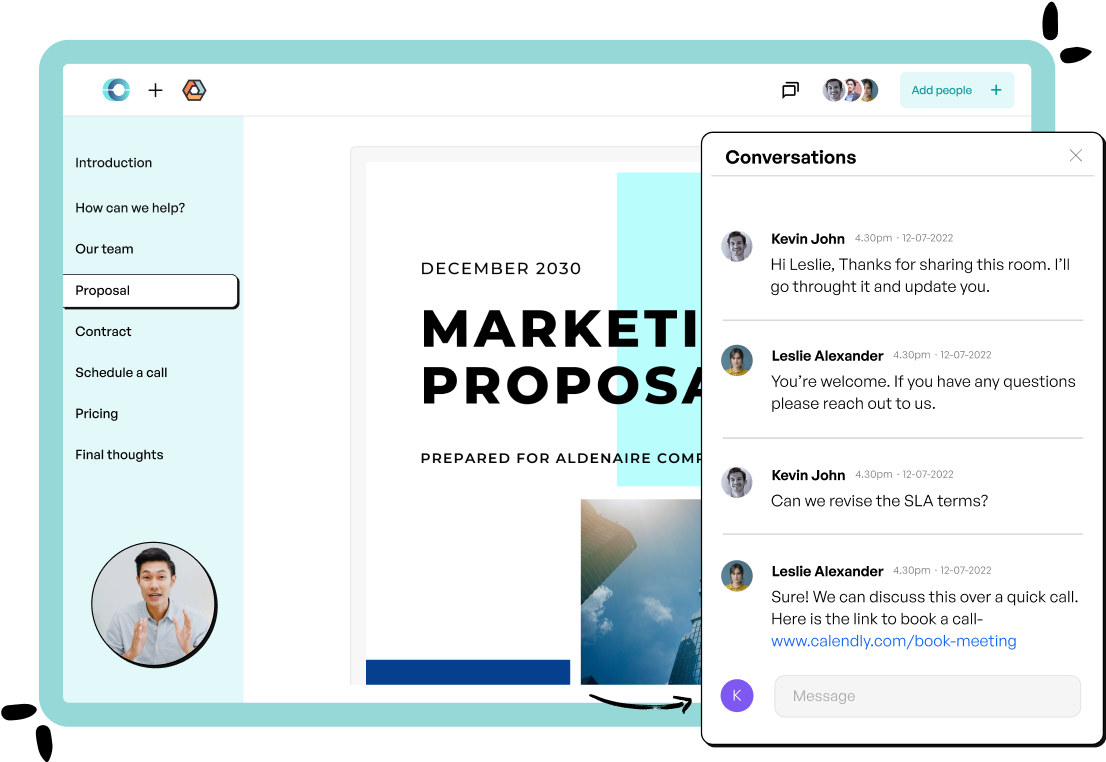 Communicating through emails can be bothersome, and your inbox is mostly swamped with messages all the time, but with Heybase it doesn't have to be that way anymore. You can throw email communication out the window because you can communicate transparently through Sales Rooms. Communication with your stakeholders has never been easier and more secure.
You don't have to only communicate by text, you can share documents and contracts if you need to because you want to make sure your stakeholders have all the important information. All of this can be done on the same page so you don't need any extra knowledge to find out where all the buttons for these actions are, all of them are right then and there – ready for you!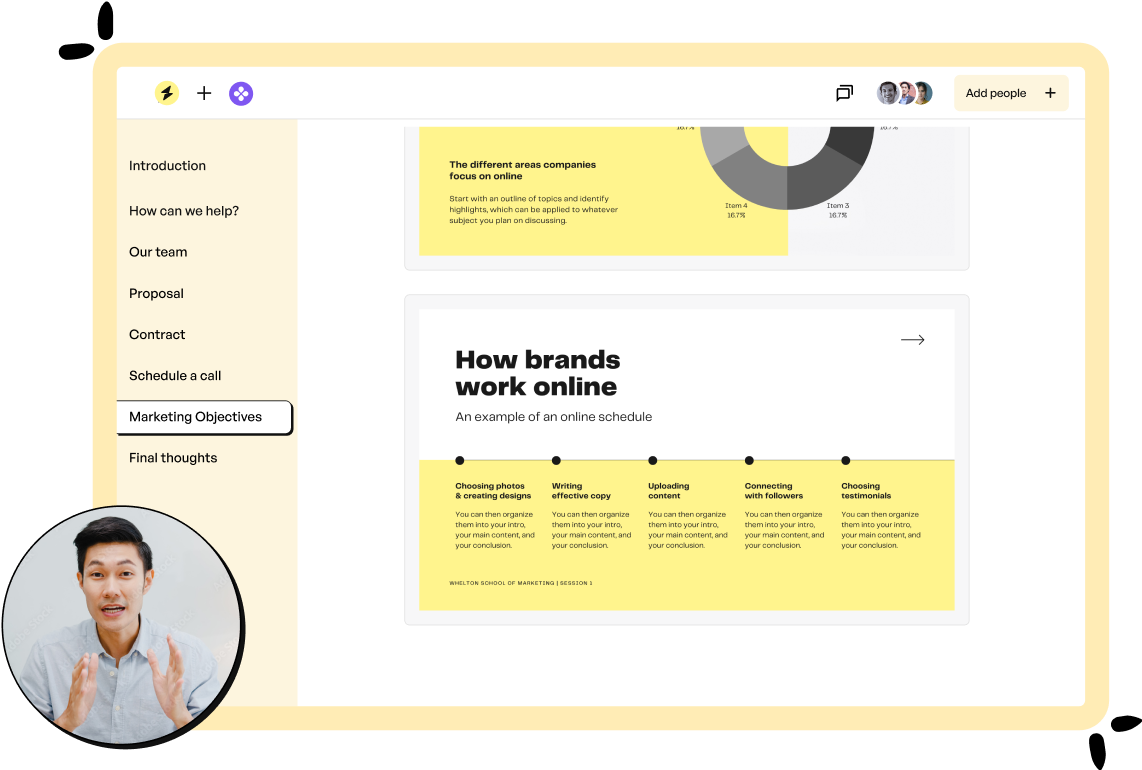 If you need to know how your business is doing and get ahead on all of your analytics, you can just use the Dashboard. You can see every single Sales Room that is currently up and know exactly how it is doing. All the rooms that are doing well will be shown and the ones that aren't will be shown as well, so you know what you have to work on to improve the performance.
You can easily see how they are performing by being able to see the number of times any room has been interacted with and in that way know how popular it is and how well the business is going. You can see all the insights and total time spent and in that way be able to do comparisons. Everything can be seen, and in that way, your business will never suffer, you will be the first one to know every single piece of information.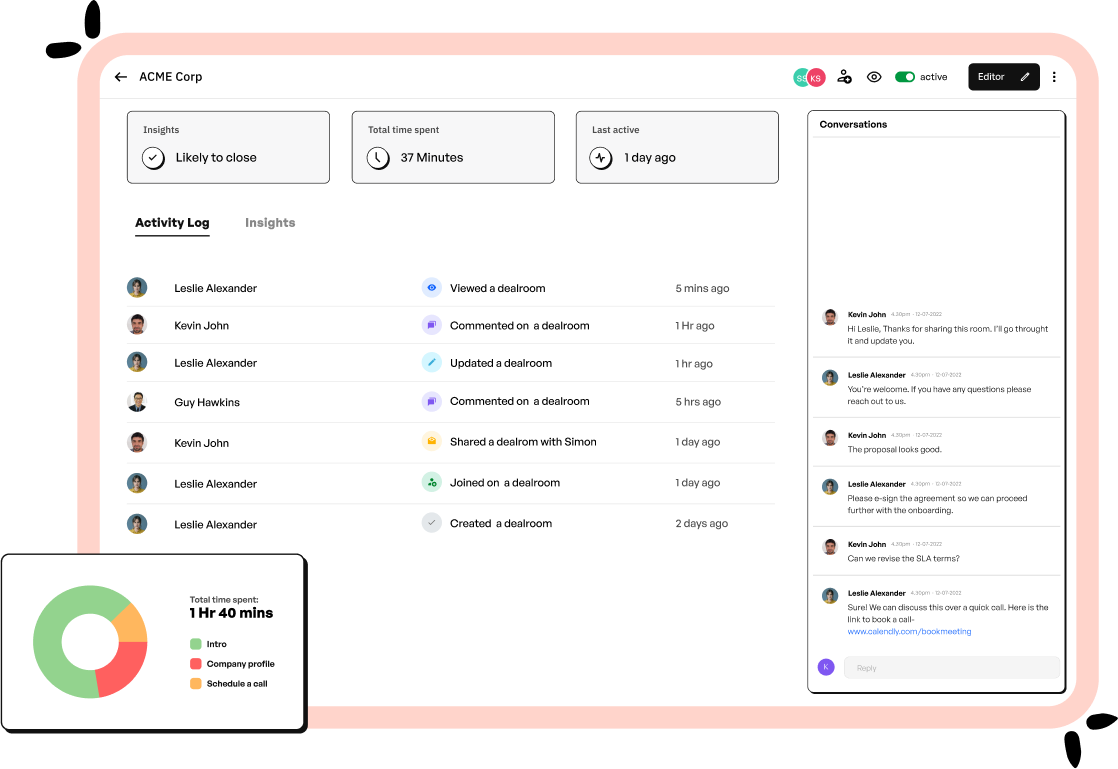 If you are reading this article and you don't know how to start- fear not! Heybase is offering you templates to get you started. You don't have to start on your own or be confused in any way because you can just choose a template to make your first room with and start making rooms on your own once you are comfortable. This template will contain everything – even the Calendar. You don't have to do anything on your own.
With Heybase, you can easily interact with your customers and all the stakeholders and make it very personalized. You can be notified of everything right away because notifications can be easily turned on so you don't miss out on any part of your journey with Heybase. Your journey doesn't have to be boring, it can be personalized and made very enjoyable, personalize everything from the logo or the color of your brand and make sure it is very recognizable.
To conclude:
To summarize this article, we have to mention a few important things. This article has been about a tool called Heybase that can help you build virtual sales rooms with many interactive features. We have mentioned all of its' features and concluded that it could be very helpful in marketing and sales businesses.
You can make completely customizable rooms for sales and make your buyers have a very enjoyable experience while using them. All you have to do is download this tool for free and get started! I recommend you to start right away after reading this article and start falling in love with this tool.