Are you searching to repair your non-working laptop's keyboard? Then well, you came to the right place. Here I gonna show you how to repair your non-working keyboard. The process is so easy that anyone can fix it. You don't need any prior experience to fix it. You can fix it from your home. Now grab your coffee and start reading and following the steps.
Sometimes I also face this problem and fix it myself. So, I think I can help you out. And the processes would be easy and understandable for all.
⌨ Why laptop keyboard does not work?
It is very common for laptop users that you are happily working on your laptop suddenly your keyboard stop working or stops working on a specific key. Most of us got angry about it and try to ruin the laptop. But trust me it's not a major problem.
There are two possibilities that your laptop's keyboard stop working. These are:
❒ Hardware Problem.
❒ Software Problem.

The hardware problem is the keyboard's physical problem. The software problem is a software-related problem like the driver isn't installed perfectly. We will discuss both problems and repair the problems.
Repair your hardware problem:
Your keyboard hardware won't work if any wire disconnected from the keyboard and the laptop's connection. Another possibility that your laptop's keyboard stop working is if there any dust stuck on your keyboard's joint.
To repair your keyboard we suggested you open your keyboard from the laptop. But be careful while you opening your keyboard from the laptop because if you have torn the connection between the laptop and the keyboard you have to buy a new keyboard.
There is another thing to remember that while you opening the keyboard don't use much pressure on the laptop. Try gradually open it. Don't rush.
Require tools:
Slot head screwdriver,
Philips head screwdriver,
Dust cleaner,
Brush.
Philips head screwdriver requires according to your laptop's screw. But the slot head needed for unplugging the keyboard from the laptop connection.
How to repair keyboard problem step by step:
🔨Step 1: First of all upside down your laptop. Different models configuration is different. My laptop's model is Lenovo E41-80 that's why I'm showing you according to this model. Don't worry nearly all laptops keyboard configuration is the same.
Now find these red-marked screws from your laptop. The keyboard icon is saying that it is connected to the keyboard.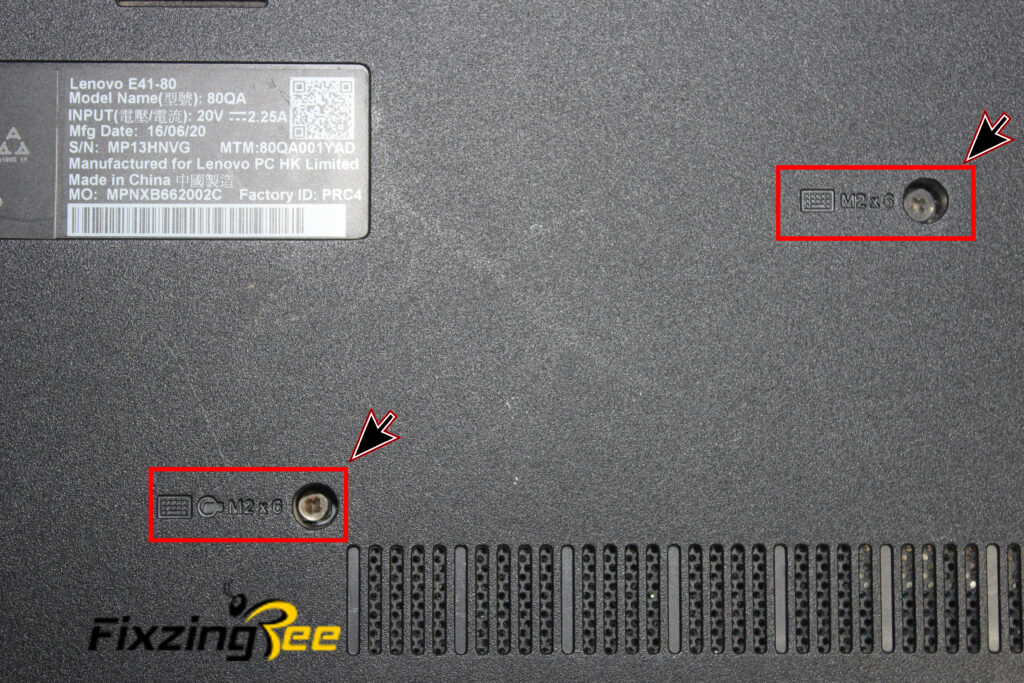 🔨Step 2– Now you have to unplug the screws.  My laptop's screws are Philips head screws, so I took a Phillips size screwdriver. Don't forget to take your laptop to a soft place.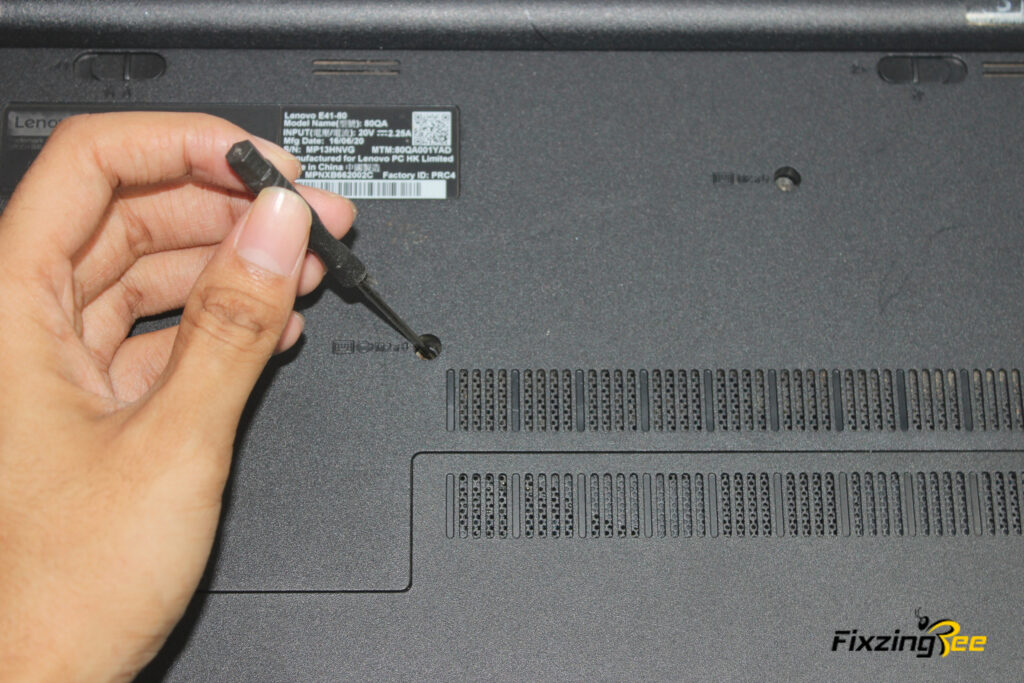 🔨Step 3- When you unplugged all these screws then you have to start opening the keyboard from the laptop. First, you have to try to open the keyboard from the corners. But remember you need to identify the joint wire of the laptop and the keyboard. Be careful, don't cut the wire off.
Take your slot head screwdriver and put it in one of the corners and sweep it into another corner.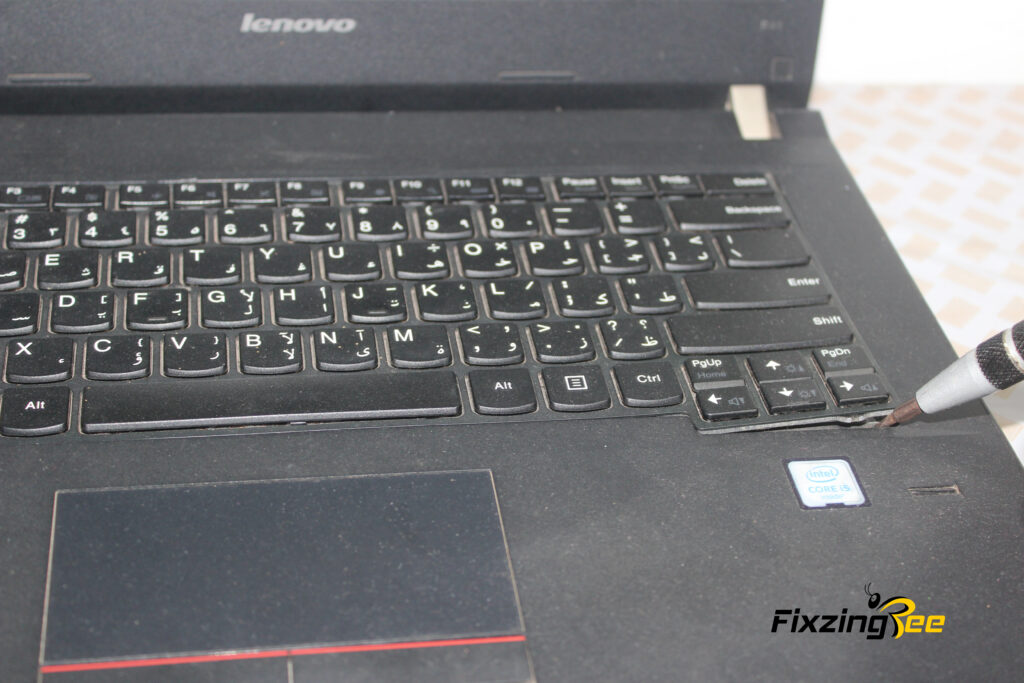 🔨Step 4- Here comes the cleaning step. Now clean the red-marked area. This mark is the joining point of the keyboard and the laptop. As I told you before different models of laptop contains different configurations. So you have to find out this join according to your model. Most of the laptop's joint is placed in the middle.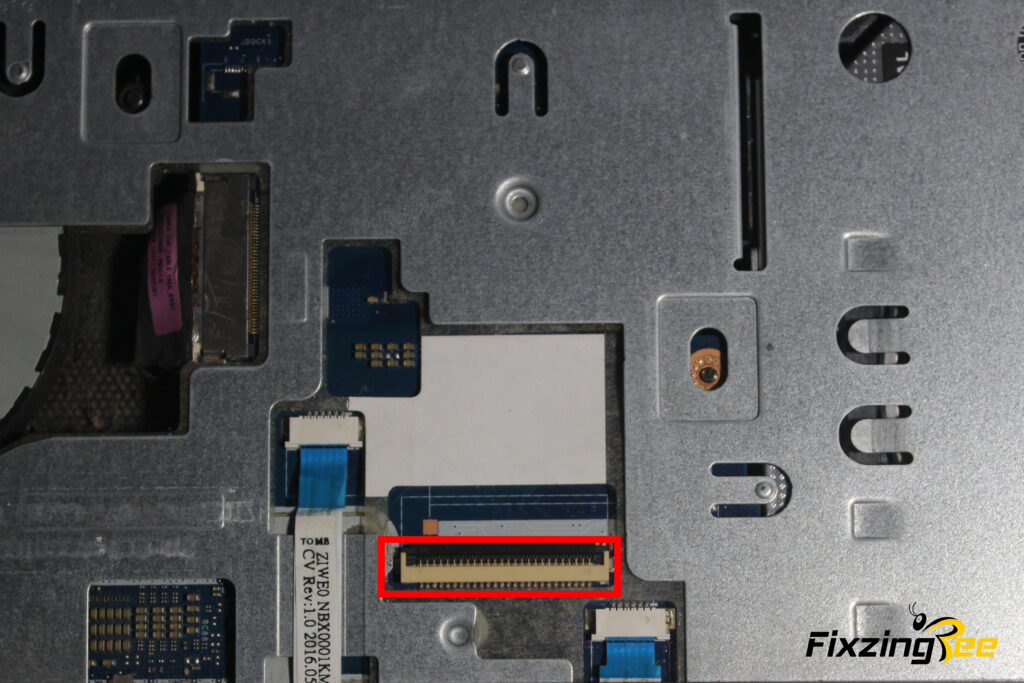 🔨Step 5- Now take your keyboard that you uncovered from the laptop. Softly clean the wire. And also clean the whole keyboard.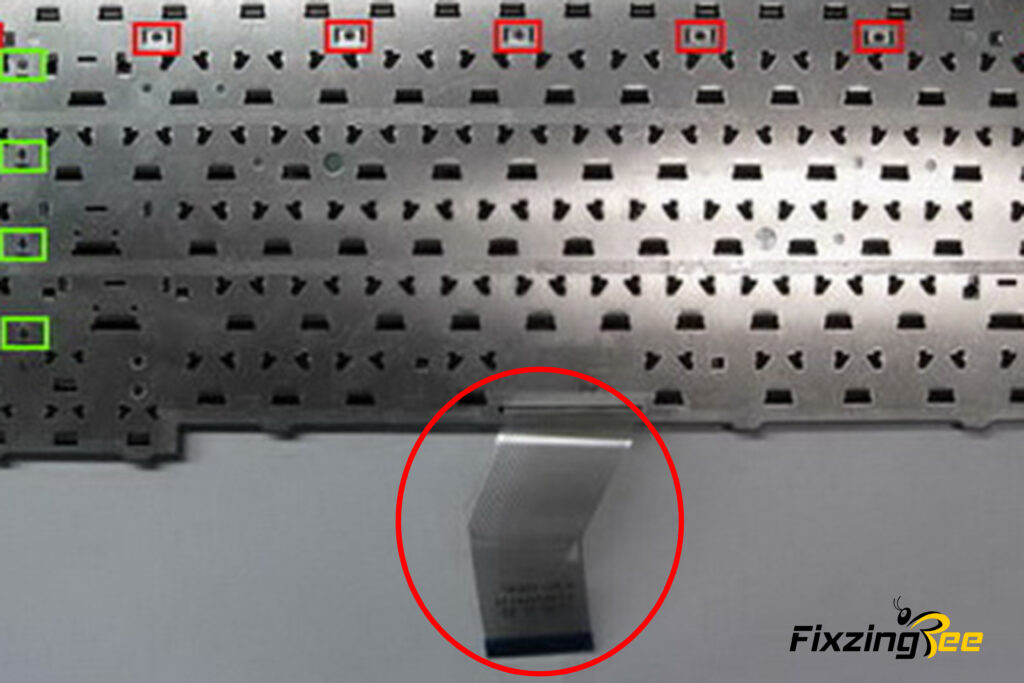 🔨Step 6- Now you have to reverse the steps. I mean set up the keyboard on the laptop again. Then open the laptop and check out the keys. If it is not working then follow the software problem solutions steps.
Repair Your software problem:
There are some software-related issues that create problems with the keyboard of your laptop. Sometimes updating windows worked, sometimes updating keyboard driver worked better. Thus you can repair your laptop keyboard.
🌟

Process 1- Update your windows:
Sometimes backdated version causes functional issues. To eradicate these issues you have to update your windows. Sometimes it works very well. Let's learn how to update windows step by step.
🔨Step 1- Press the windows button. Then select the settings option.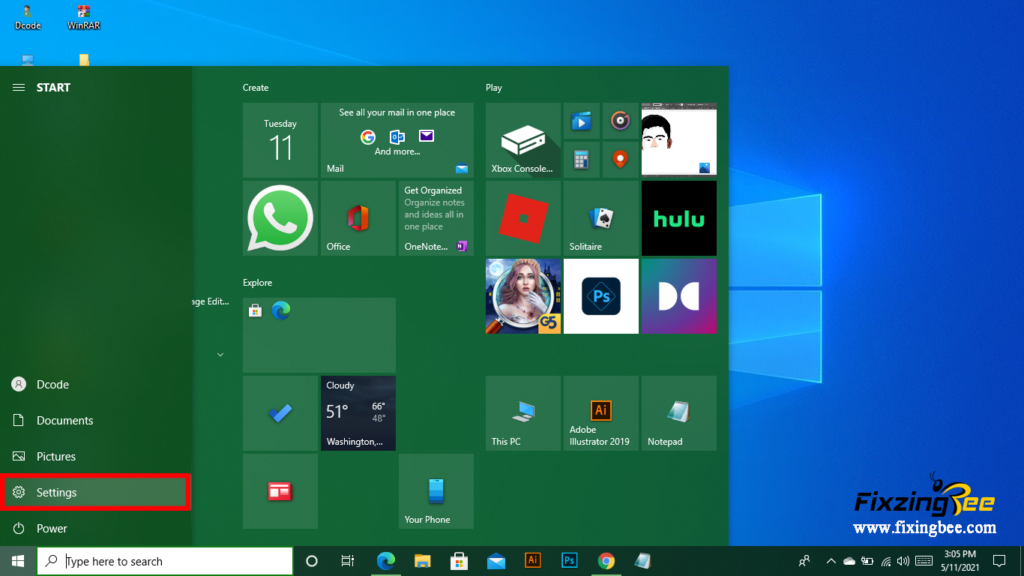 🔨Step 2- Now select the Update & Security option.
If you in hurry then simply go to the search box of your window and type "Update & Security" here.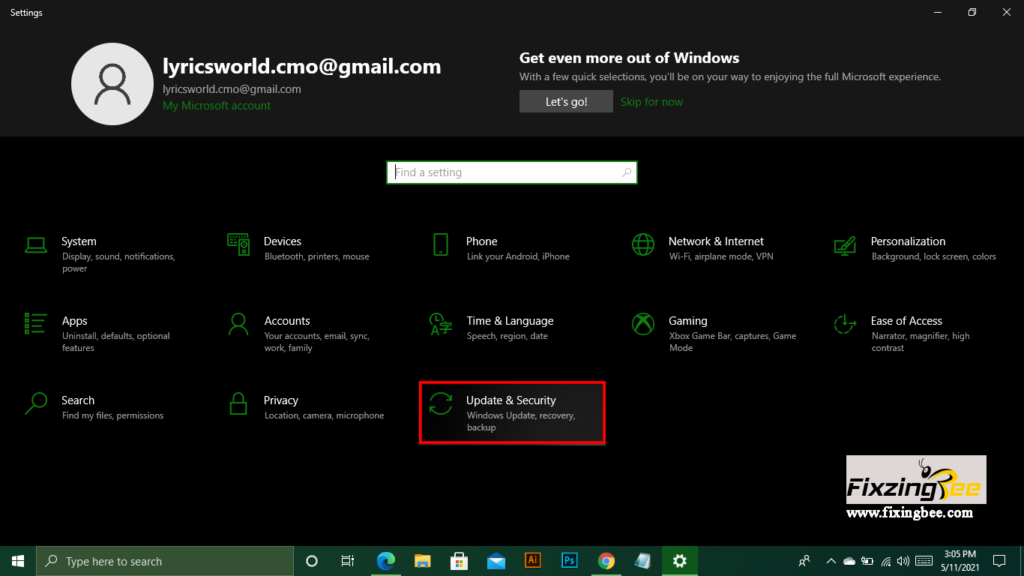 🔨Step 3- Here you have to click on the "Check for Update" option first. If your PC is up to date then you don't                            need to update again. But if your PC isn't updated then select the Download and Install option.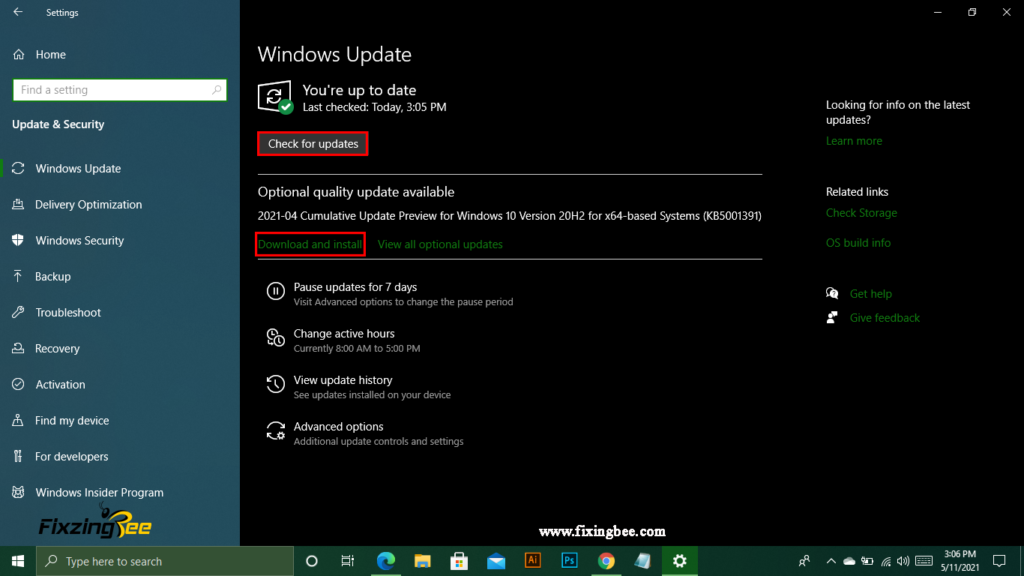 🔨 Step 4- You will see the update is started to download. After update your PC restart it. If it is not worked then                         follow the next process.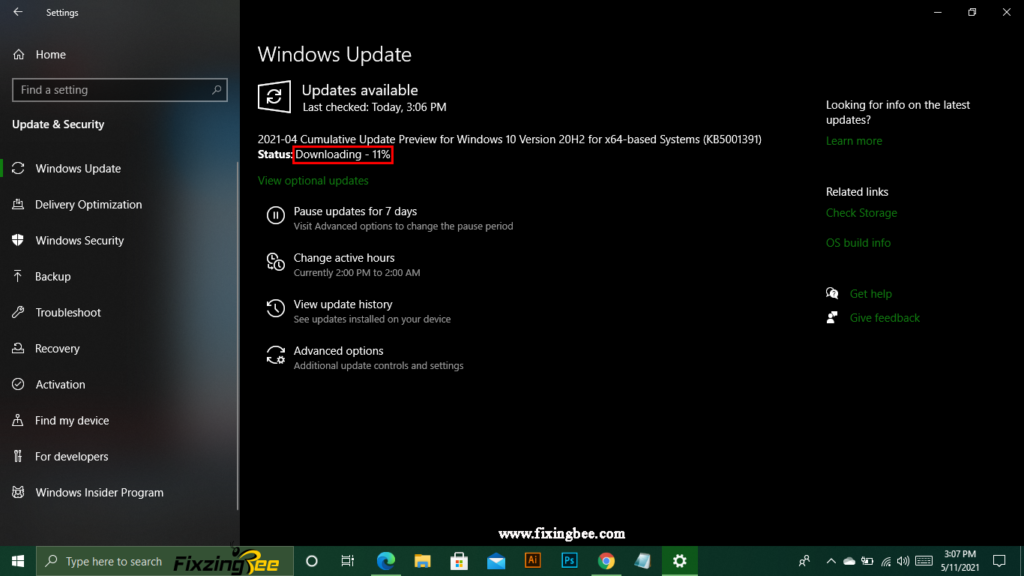 🌟

Process 2- Reinstall and update your keyboard driver:
There is a possibility that this process will work. Whenever I face any software-related problem first of all I update my driver pack. It works very well. But if it doesn't work don't worry there are more processes to repair your keyboard.
🔨Step 1- To uninstall your keyboard driver go to the Device Manager. Find the search box in your windows screen and type Device Manager here.
There is an alternate way to go to device manager that is to press and hold the window button and press the "R" key. Now type "devmgmt.msc" you can see the device manager interface now.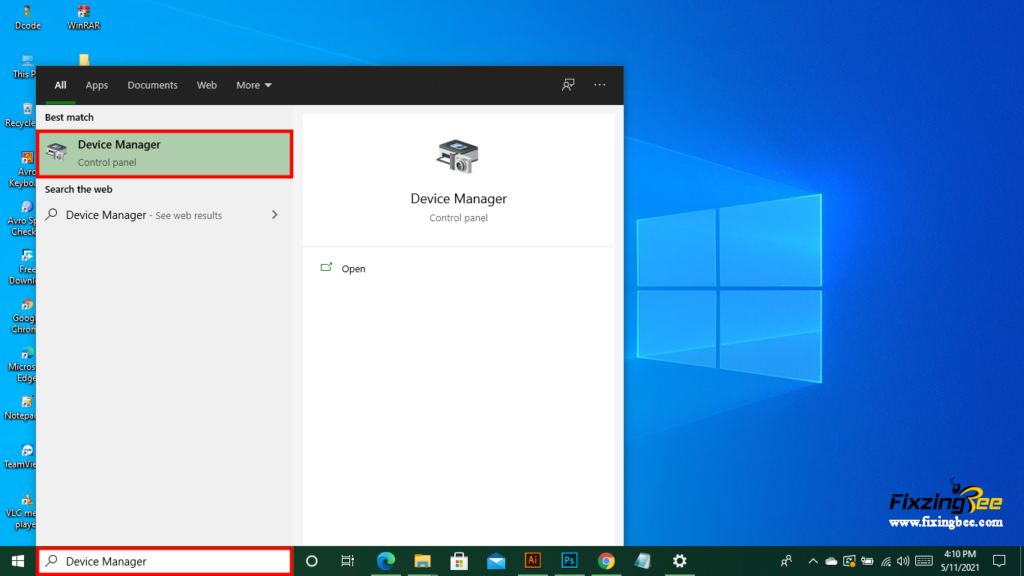 Step 2- Go to the keyboard option. Here you can see a drop-down menu. Click on it. Now click on the "Standard Ps/2 Keyboard" option and select the uninstall device option. And simply uninstall and restart it. The restarting process will start automatically.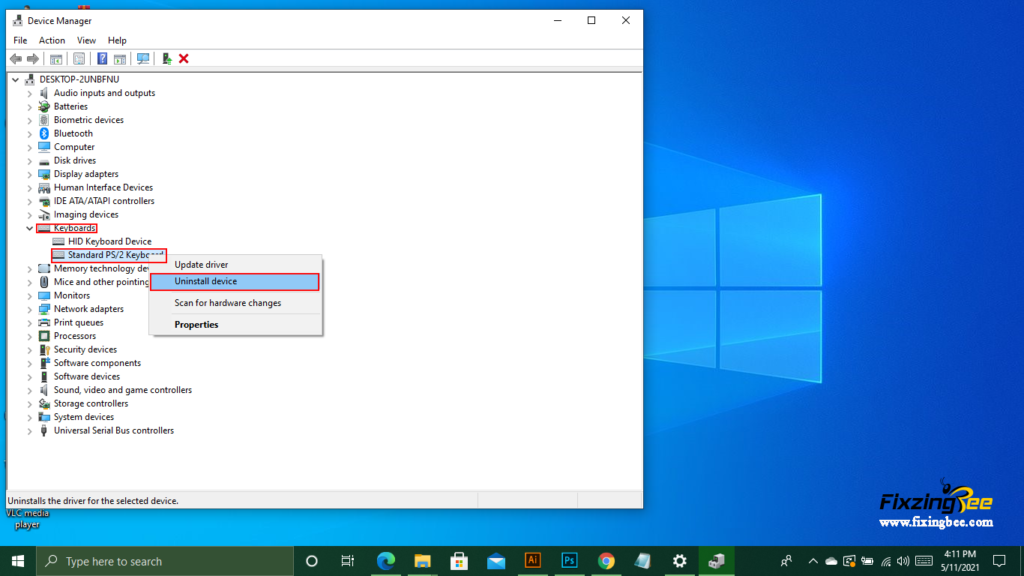 Step 3- Now you have to update the keyboard driver. Go to the "Standard Ps/2 Keyboard" option that I discussed before. Here you need to select the "Update driver" and update the driver.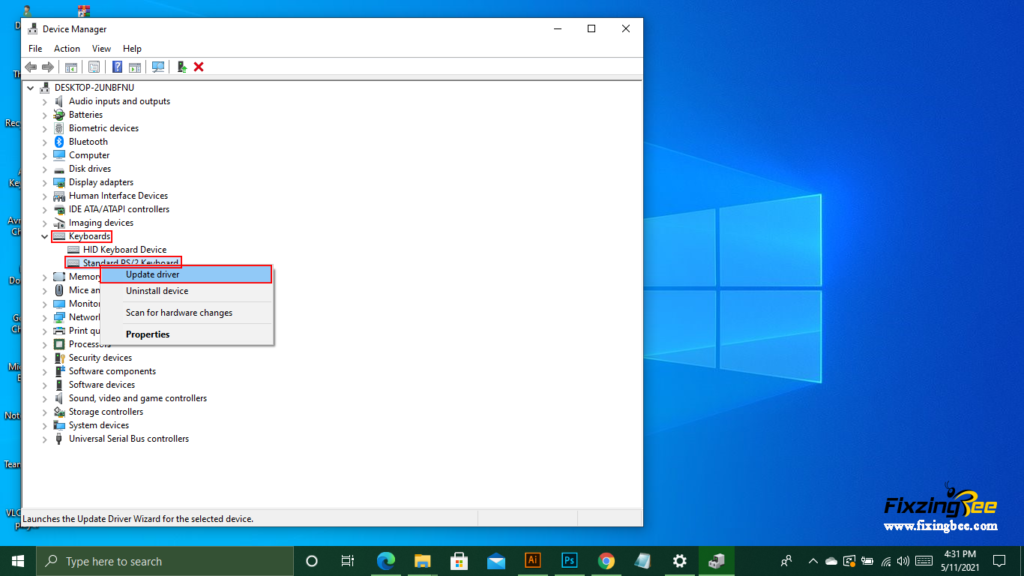 Step 4- Select this option and then close the window. And then restart the PC. Now see the result.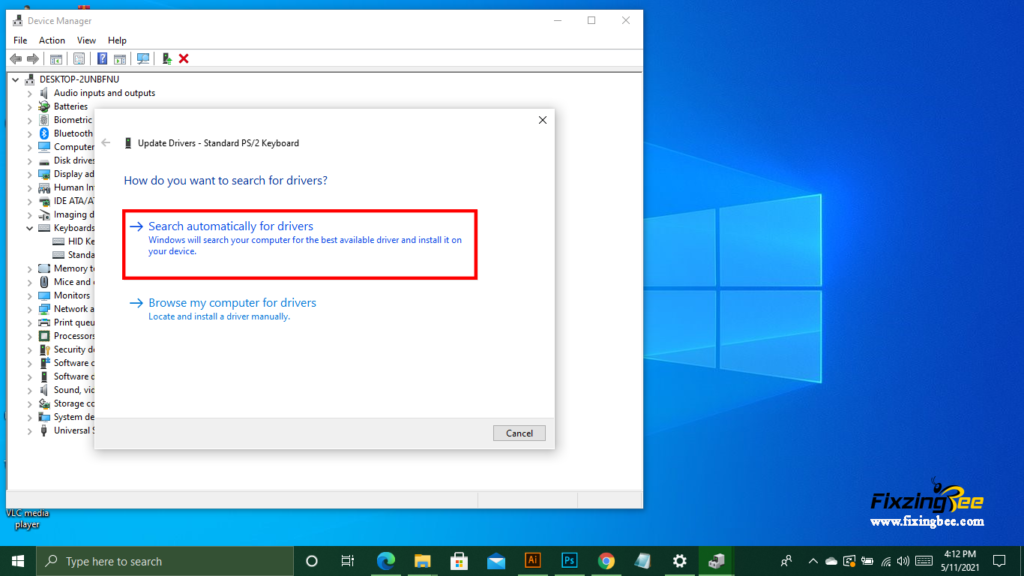 If this process doesn't work on your PC then you have to buy a new keyboard for your laptop. Just remember your laptop's model number and ask the shopkeeper to give you the keyboard according to this model.