Every online seller knows how important it is to have their Shopify store connected to their Instagram, Facebook, or Pinterest page. Shoppable tags are a convenient feature that allows sellers to add tags that include product information to their images, and therefore provide the buyers with easier access or more details about the item they are interested in.
By the end of this blog post, you will learn everything you need to know about how to add shoppable tags for multiple products to essentially any website, with the help of a single fantastic tool – Scopa.
What is Scopa & how does it work?
Scopa is an advantageous tool that allows you to add trackable tags to basically any website of your choice, therefore providing a link that will lead the buyer directly to the place where the product can be purchased.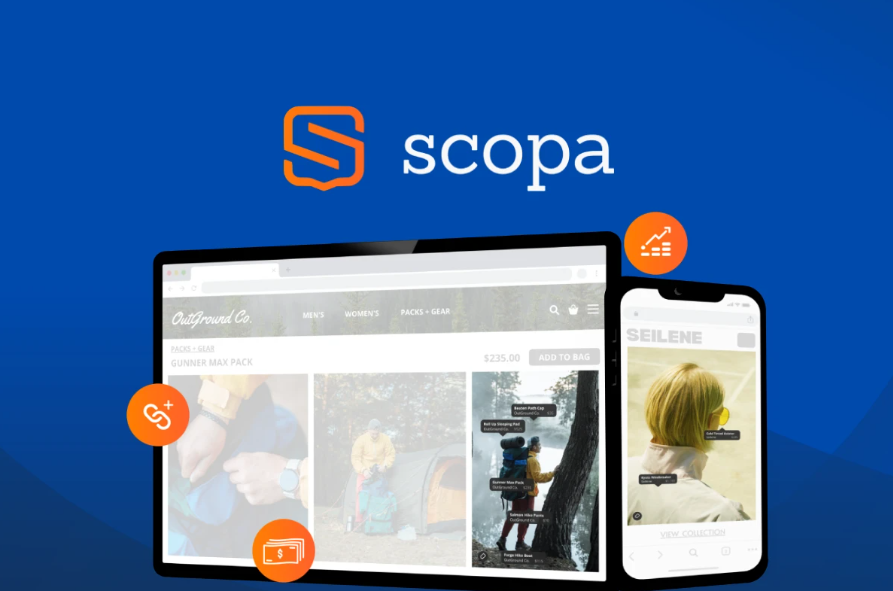 By simply tapping the tag, the customer can find out more product information, such as price or item name, or can be directly redirected to the store. It essentially benefits everyone – sellers, content creators, and customers, making both advertisings as well as purchasing easier than ever.
This easy-to-use tool is the only no-code option for adding tags, as it includes a transparent user interface that requires no coding or design skills whatsoever. In order to get started, you simply enter the URL of your website to Scopa, which will then grab all the images from the desktop and mobile versions and display them on the platform.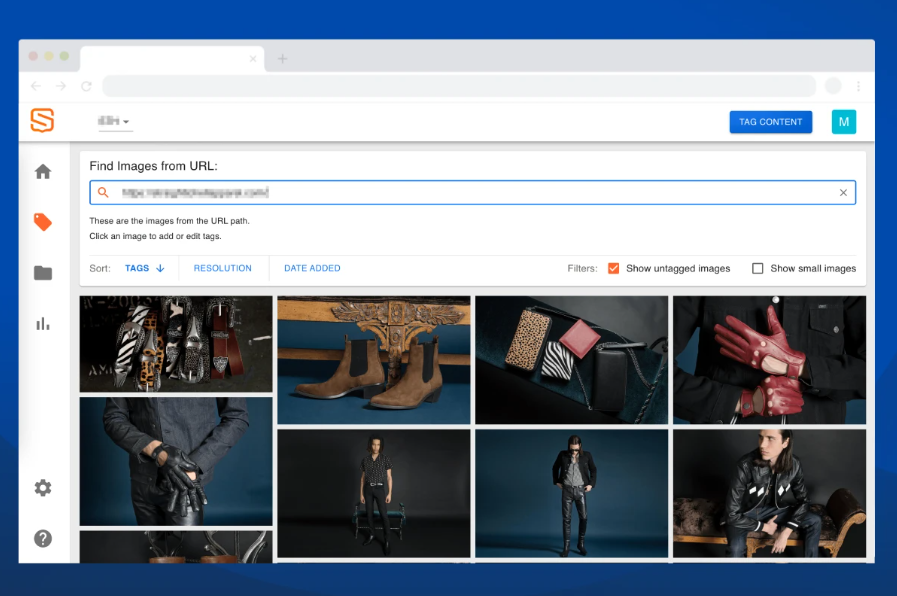 From there, you create a shoppable tag and simply link them to any of your products, adding additional information about the item, like a product name, destination URL, and price. You can either use the default tag design or personalize the tags in order for them to match the visuals of your online store.
Simply set the theme style, pick the colors and tag style, and you are all set! If you want to set the design you have previously created as default, simply enable the option in the settings. All the themes you have customized will be saved within Scopa, so you can access and personalize them at any given moment.
You can even preview the tags on any image and see whether it affects the user experience.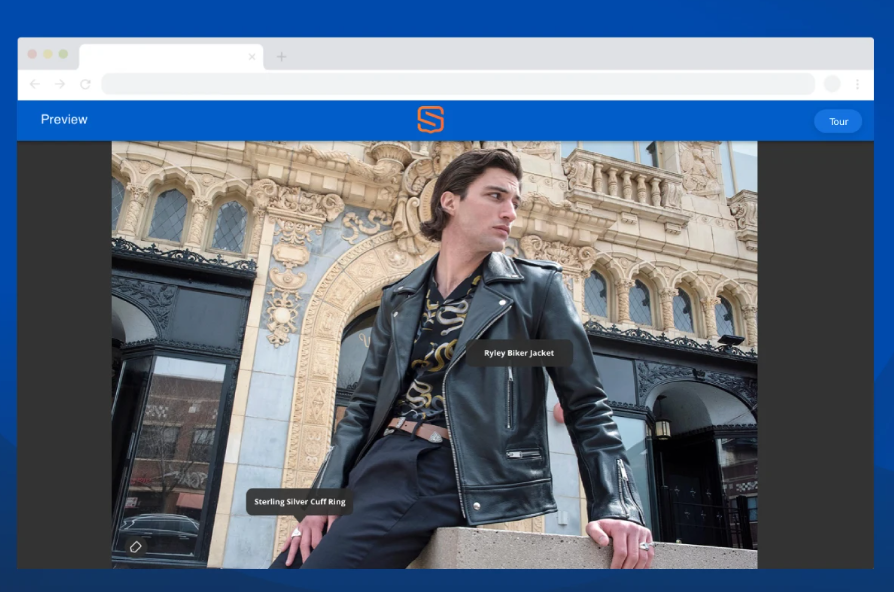 Since all sellers love to see analytics of their traffic and performance, Scopa includes those features as well, providing detailed analytics in order for you to track content and product results. You can easily see which products are getting more clicks, impressions, and hovers, all within the user-friendly Interactions interface.
It is completely compatible with Google Analytics and your favorite eCommerce platform.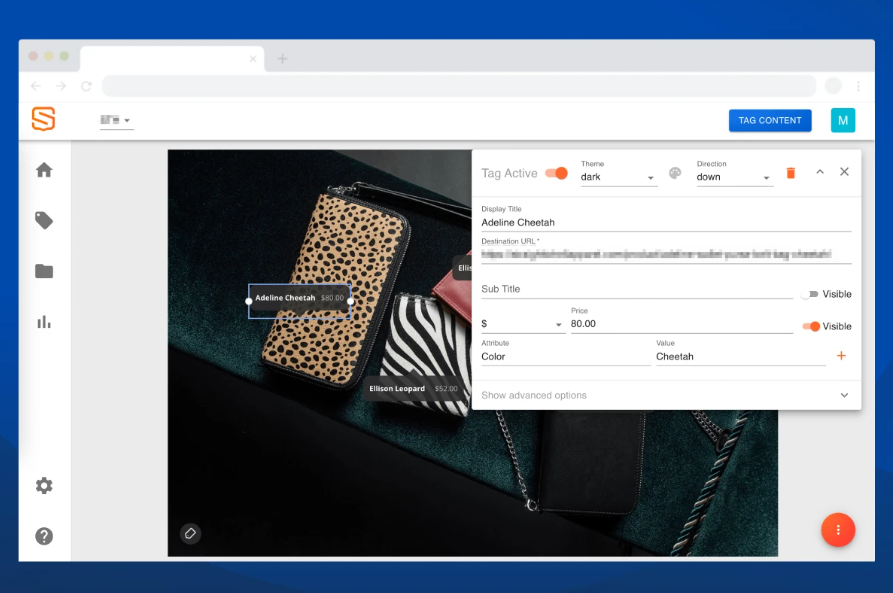 Whether you are using shoppable tags on your own site or managing multiple clients, Scopa helps you lead extra traffic to the seller's website and therefore increase their traffic and revenue. Last but not least, you can now get Scopa as a lifetime deal, which means you will never have to pay again for any additional features.
The offer includes a 60-day money-back guarantee, which gives you two whole months to decide whether Scopa is the right choice for your business.
Conclusion
Whether you are an online seller or a content creator collaborating with online stores, shoppable tags are one of the best features your website or social media profile could include.
Apart from being a convenient solution for adding shoppable tags and therefore increasing your traffic, Scopa helps you reach a wider audience of buyers, keeping you in touch with all the useful analytics and therefore helping you guide future decisions for your business.