The Surface Laptop 4 might just be one of the best laptops for writers, with one of the best keyboards we've ever used. It could use a few more ports, but it's an easy laptop to recommend to anyone that is going to be typing a lot. The Microsoft Surface Laptop 4 is a fantastic slim and light laptop that will help any digital creator in their daily work. Whether you're still invested in Windows 10 or are ready to introduce Windows 11 to your workforce, you have choices. Both options are available for Microsoft Surface Laptop 4.
The Microsoft Surface Laptop 4, first and foremost, has been optimized for the Microsoft experience. It captures the iconic designs, details, and materials that our customers prefer. With our signature 3: 2 PixelSense touchscreen 13.5 "or 15" model display, customers can choose from Alcantara or Metal Finish in a variety of dark colors that you won't find anywhere else with a new Ice Blue finish.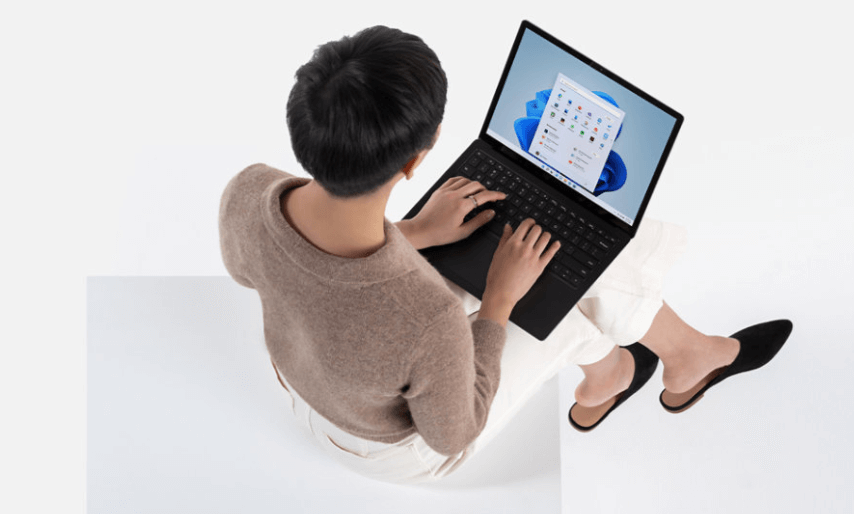 Microsoft Surface Laptop 4
The Microsoft Surface Laptop 4 offers a built-in HD front-facing camera with incredible low light power and a studio microphone array. Make sure you're coming out loud and clearly when connecting with a loved one or attending an important virtual work meeting.
With 201 PPI, a high-contrast touchscreen display, and Dolby® Atmos ™ Omnisonic speaker. You get a cinematic experience that immerses you in your favorite movies and shows from anywhere. Whether it's through a
vibrant touchscreen display,
a large trackpad with gesture support,
or its industry-leading typing experience,
The Surface laptop can adapt to the workflow of your choice. Microsoft Surface Laptop 4 offers a choice between either
the 11th Gen Intel® Core™ processors
or AMD Ryzen™ Mobile Processors
with Radeon™ Graphics Microsoft Surface® Edition (8 cores);
In either case, you'll find a smooth experience that powers modern, multitasking demands. Across both options, we've partnered to customize Silicon in a way that enhances performance while offering improved battery life. From the office, living room, coffee shop, or classroom, nothing comes close to the look and feel of this product.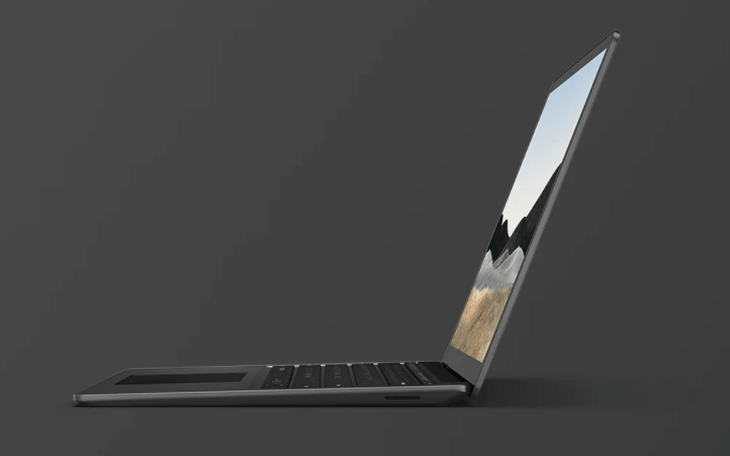 Surface Laptop 4 price and availability
The Surface Laptop 4 starts at $999 (£999, AU$1,599). That price will get you the starting 13.5-inch configuration with an AMD Ryzen 5 processor, 8GB of RAM, and a 256GB SSD.
If you want to go up to a 15-inch model, you're looking at a Surface Laptop 4 price of $1,299 (£1,299, AU$2,199). That starting configuration gets you an AMD Ryzen 7 processor, 8GB of RAM, and a 256GB SSD.
You can also upgrade the rest of the laptop's hardware if you need a bit more power. The most powerful Surface Laptop you can get is the 15-inch model with an 11th-gen Intel Core i7 processor, 32GB of RAM, and a 1TB SSD for $2,399 (£2,399, AU$3,999). The 15-inch laptop does technically have a higher resolution, but it's the same pixel density.
The 15-inch is going to be a bit better at heavily multi-threaded workloads like video editing. Everything else is basically the same.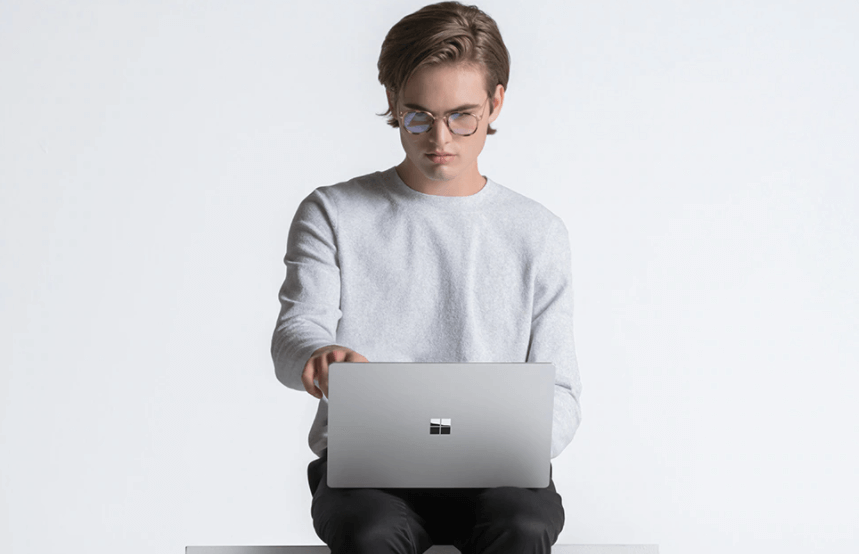 Design
The Surface laptop has always been a fantastic piece of hardware, and the Microsoft Surface laptop is no exception. The model we got for review is the 13.5-inch Surface Laptop 4. It comes in four color options. The lid on the Platinum Surface Laptop 4 is, well, platinum colored, with a Chrome Microsoft Logo Square marked on the center of the laptop. The Microsoft Surface Laptop 4 is so thin, it still looks incredibly powerful. The bottom of the laptop looks similar but the color of the keyboard tray is a bit darker.
But as tough as the top of the laptop is, the story of the keyboard deck is a matter of comfort. The lid is made of aluminum and has absolutely no flex. This makes typing outside the gate even more comfortable because instead of this hard metal you get with most comparable laptops, it is beautiful and soft.
Here you will find the Surface Connect port, a USB-C, a USB-A, and a headphone jack on the right. One of the biggest disadvantages of the thinner size, however, is the lack of a port. The Microsoft Surface Laptop 4 display is also really great. The 13.5-inch model we have is a 3: 2-pixel sense display with a resolution of 2,256 x 1,504, which is almost perfect for the size of the display.
The large bezel keeps the design of the laptop perfect. They look like they came from a laptop five or six years ago. The bezels don't spoil the experience or anything, but if you look at the side of this laptop, say, the Dell XPS 13, it might seem a bit old.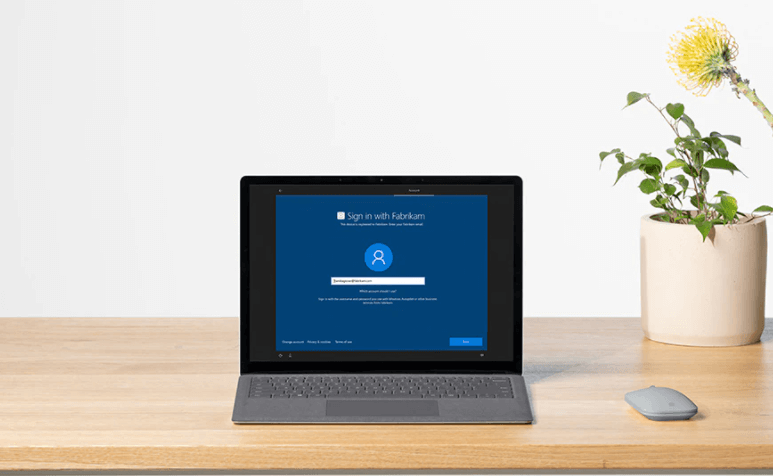 Performance
If your work doesn't crank the settings with the Cyberpunk 2077 game. Microsoft's Surface Laptop 4 can handle a lot of things you want to throw at it in an average working day. The Microsoft Surface Laptop 4 can do the job (especially when the kit comes with 16GB of RAM) but is far from the fastest laptop in the block. Our review unit's 16GB RAM and 11th Gen Intel i7 CPU give it enough power to handle as much basic work as I can.
Arranged across four Chrome windows with 20+ tabs so I can watch two 4K YouTube videos, a twitch stream, and keep an eye on my Spotify playlist as I write this review. In our Handbrake video-editing test, our review unit took about 17 minutes to convert a 4K video to 1080p.
The Surface Laptop 4 we reviewed here is equipped with an Intel Core i7-1185G7 and 16GB RAM. This means it's about to be the most delusional time of the year, as well. Even when we've literally loaded this laptop with a dozen Chrome tabs, listening to music via YouTube, and chatting on both Slack and Discord, the Surface Laptop 4 shows no signs of slowing down.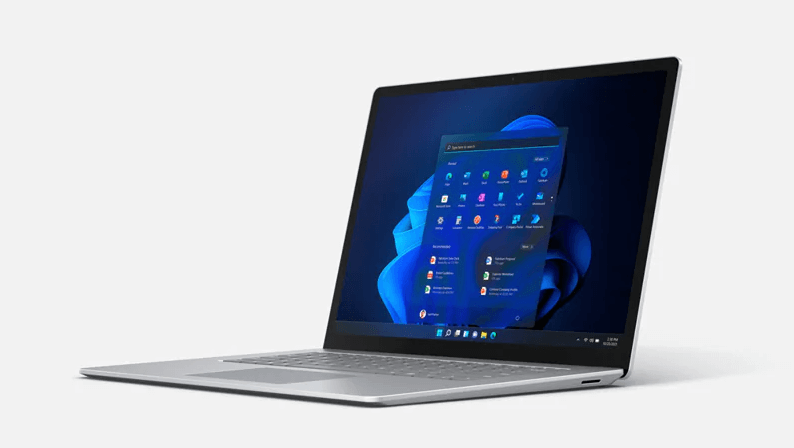 Surface Laptop 4 features
The best thing about any Surface device, including the Microsoft Surface Laptop 4, is that you get an initial installation of Windows 10. There's no sign of bloatware, which means the laptop boots nice and fast every time, and you don't have to spend the first hour disabling or uninstalling laptop startup programs.
And unlike the first Surface laptop, it also has a full Windows 10 installation – no S-mode here – so this clean slate means you can easily own a Surface laptop 4. The Surface Laptop 4 comes with a free Windows 11 upgrade.
There's not much to say about the 720p webcam made at the top of the Surface Laptop 4's screen. A bump up to 1080p could be a welcome change. This latest Surface laptop is different from its predecessors, all of which have a 720p webcam on top of the display.
Microsoft has created space for its proprietary Surface Connector, which lets you connect the Surface Laptop 4 to the Surface Dock. It expands the number of ports available on the Surface Laptop 4, but it is an expensive alternative to a dongle. If you are not interested in getting a Surface Dock, then the Surface Connector port is a waste of space.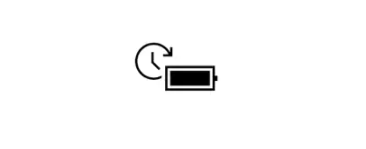 Microsoft Surface Laptop 4 Battery Life
Microsoft claims that the Surface Laptop 4 has a battery life of up to 19 hours, which is really huge. Unfortunately, we found that the number was closer to 11-13 hours. It's still nothing to move a stick. Of course, that's not what Microsoft promised 19 hours, but it's still enough to get you through everything except the longest international flights.
The Microsoft Surface Laptop 4 is a beautiful machine, and it lasts quite a while on a single charge. I was able to edit and unplug 9-hour non-stop workdays and workdays while listening to music, watching videos, and thinking about running out of battery.
Conclusion
No doubt the Surface Laptop 4 is a great product, but will it be right for your needs? If you are after a stylish and slim laptop that offers great everyday performance and a brilliant keyboard, then you should definitely consider buying this laptop.
Overall, though, the Surface Laptop 4 is a nice laptop that will give you power all day long.