In the digital age we are currently living in, e-commerce has proven to be a financially viable and consistent source of income for a lot of people. It's ideal because more customers want to shop from the convenience of their own homes through their smartphones. It is advantageous for business owners who can provide quality service beyond their physical locations and open an e-commerce store.
Even though WooCommerce is an online system, it is simple to make changes and tweaks so they are appropriate for your business. You can handle and process orders efficiently, maintain your customers' satisfaction with the status of their orders, and thus maintain their loyalty for future interactions.
Many different platforms that can help improve eCommerce business have emerged as a result of the growth of e-commerce services, responding to numerous changes in development. Here is a list of some of the best WooCommerce order management plugins.
WooCommerce Order Export Pro is extremely well-known in the world of internet shopping. It can assist you in converting a WordPress website into a fully functional and efficient online store of any size. WooCommerce Order Export is ideal for beginners and those looking for a straightforward and user-friendly export order plugin.

The reason for this is the drag-and-drop feature, which allows you to quickly create your custom report. All you have to do is drag the fields to the export list. Metadata can also help you optimize your e-commerce even further. These are electronically stored information that identifies the features of a source that you can see on WooCommerce export.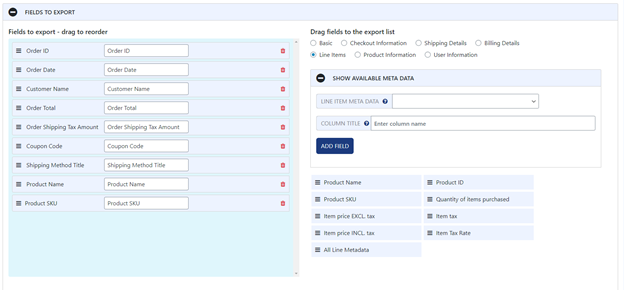 They can be useful for observing, publishing, and recording content. But apart from its simplicity, this plugin offers a wide range of open-source free functions, alternatives, and other personalizations that enhance the procedure and usability of the website. It does that while also providing owners with an excellent chance to expand and grow their brand.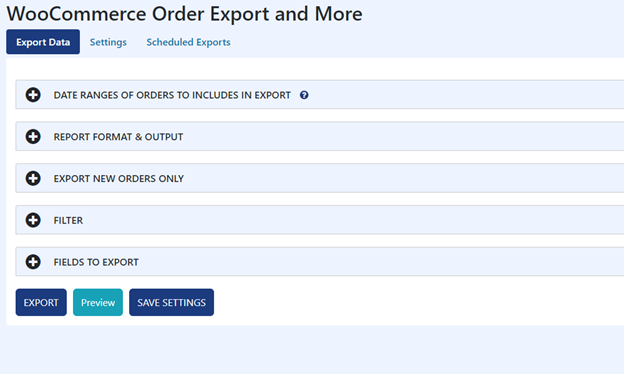 They manufactured it simply by providing predefined ranges from which to choose. You can choose to export orders from today, yesterday, this week, last week, month-to-date orders, last month's orders, or year-to-date orders. Simply select "only export new orders" and the plugin will take over the rest. When using export WooCommerce filters, you can choose what you want to categorize your orders by.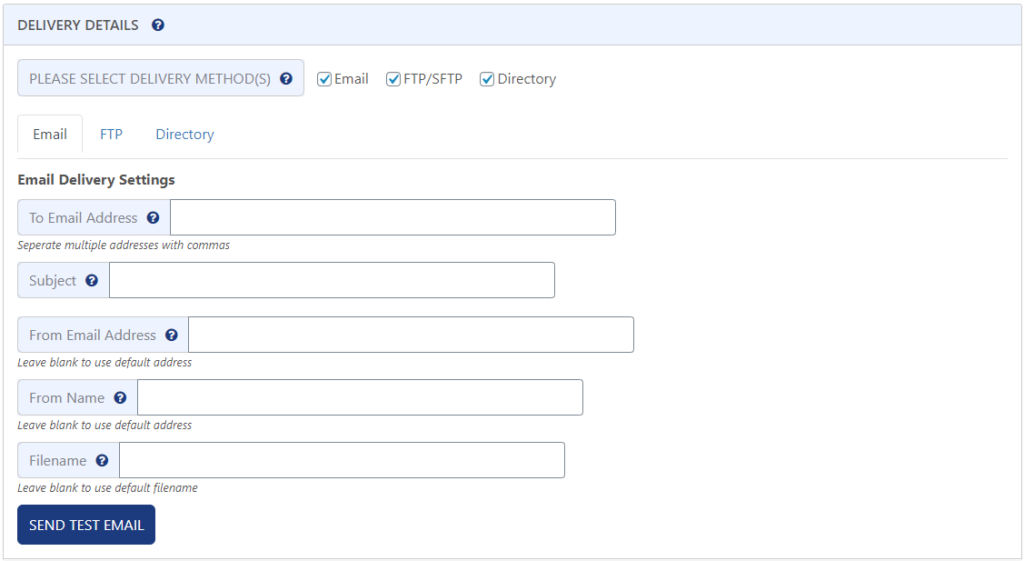 You can sort them by Order ID, Customer Note, Order Total, Order Shipping Amount, and many other criteria. The wonderful thing is that you can add as much filtration as necessary to maximize the output. You can also use this feature to filter by-products and coupons. These are just a few of the benefits provided by this feature.
This is yet another way that this WooCommerce plugin allows you to personalize your e-commerce order export activities. Among the most important functions of this WordPress plugin is that it enables you to not only evaluate customer behaviors on the webpage but also make predictions and undertake precise and clear outcome research and analysis.
2. WC Cancel

WC Cancel order assists you in managing order cancellation functionality in your WooCommerce-based online store. This plugin is popular because customers can request order cancellations from the account order page by providing some information. With the help of WC Cancel, the store administrator will receive an order cancellation request and will be able to respond in the dashboard. It allows customers to send order cancellation requests to the admin along with cancellation information.
As an administrator, you will receive an email notification of the request and will be able to respond. They will be notified via email if their cancellation request is approved or denied. This plugin allows you to allow guest users to cancel their subscriptions by sending them a unique link. You can also restrict cancellation requests to orders with specific order statuses.
3. PDF Invoices & Packing Slips for WooCommerce

The fact that this PDF Invoices & Packing Slips for WooCommerce extension automatically adds a PDF invoice to order confirmation emails is fantastic. These are the emails that were sent to your customers. This plugin comes with a basic template. There is also the option of creating your templates. Invoices and packing slips can be downloaded or printed from the WooCommerce order admin which makes it simple to organize and manage.
Another fantastic feature of this plugin is that it automatically attaches invoice PDFs to WooCommerce emails that you specify. The PDF invoice and packing slip can be downloaded from the order admin page, which is simple to use and navigate through. They also allow you to generate PDF invoices and packing slips in bulk so you can be faster and more efficient. PDF Invoices & Packing Slips for WooCommerce can be customized to meet your specific requirements.
4. Orders Tracking for WooCommerce

Orders Tracking for WooCommerce is a must-have plugin for every e-commerce owner. It is necessary for keeping a record of your online store's orders. This plugin allows business owners to add and modify orders. You can also transfer, and output tracking numbers for the orders. You could also transfer tracking URLs for each order item your customers buy.
The plugin can then send orders designed to track emails and SMS. It can also add real-time information to PayPal transactions, including order tracking data and tracking URLs. This plugin also syncs order-tracking data with other monitoring services. The benefits of tracking orders allow shop owners to easily manage tracking orders. This also enables you to keep your loyal customers updated on the status of their orders. Customers will also find comfort and feel at ease when tracking their orders.
5. Autocomplete WooCommerce Orders
Implement the WooCommerce Autocomplete WooCommerce Orders plugin and make the order experience for your customers even better. It enables you to automatically fulfill your WooCommerce orders in a matter of seconds. Amazing thing is that this plugin is WooCommerce compatible. It also integrates with all popular and commonly used payment gateways, including PayPal, SagePay, and Stripe.
It works great with p aid purchases of online products only. It is also suitable for orders containing only "Virtual" products as they will be completed once payment is received. You don't need to worry as, upon successful payment, orders of any product (even physical) will be marked as "Completed." You can also choose the option to, regardless of payment status, all orders will be marked as "Completed."
Conclusion
Managing your eCommerce orders is a very important aspect of running an online business. With so many plugins available, it can be hard to know which one to choose. Although all of the plugins mentioned in this article have some amazing features, one of them stands out from the rest. It is a WooCommerce Order Export. This plugin has all you, as an eCommerce owner, will need to successfully manage your orders. It is simple enough for beginners to use but has features that will help even well-established e-commerce owners.