Including guest posting as part of your digital marketing strategy is a great way to get your name out there and build credibility in your field. This article will discuss the many advantages of guest blogging, such as expanding your audience, gaining exposure for your business, boosting your website's traffic, building your credibility, and creating networking opportunities. We will also mention our current top sites for guest posting, as well as what you need to consider when writing your guest posts. Keep reading and prepare to have your mind blown about how guest blogging can help your content marketing strategy in no time!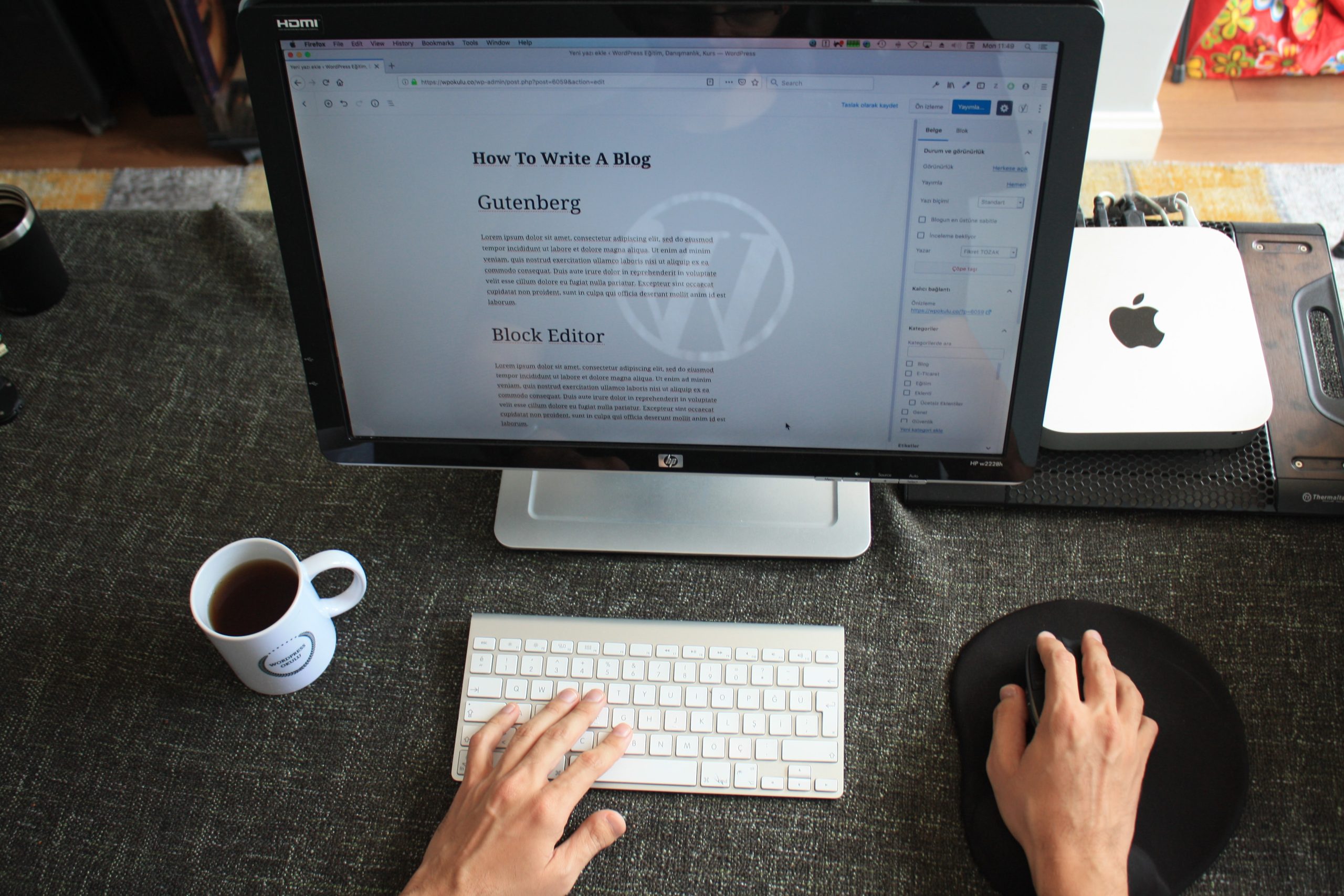 Key Benefits of Guest Posting
Increasing Your Brand Awareness: By writing articles for already popular websites, you can present your brand to a wider audience and garner more attention. By doing so, you might gain credibility as an industry expert and win the trust of potential customers.
Driving Traffic to Your Website: You can boost your site's traffic and your products' exposure if you include a link to your website in your guest post. This has insane potential to boost conversion rates and revenue by bringing more people to your website.
Link Building: Links to your website from other pages on the web are an essential element in determining how well your website will perform in search engines. You can boost your website's domain authority and domain rating by publishing guest articles on websites with strong domain authority, which will help you rank higher in search engine results pages.
Improved Domain Authority and Domain Rating: Domain Authority (DA) and Domain Rating (DR) are indicators that show a website's credibility and popularity. You can boost your own website's DA and DR by guest blogging on high-authority websites, making it easier for search engines to rank your site higher in search results.
Opportunities for Networking: Guest posting allows you to connect with other bloggers and website owners in your field. This can lead to future collaborations and possibilities for your business to expand.
Best Guest Posting Sites for Backlinks and Traffic
To find the sites for guest posting for your content, look for websites with high domain authority, your target demographic, and a track record of delivering high-quality content. If you're unsure where to start, we've curated a list of some of the best guest posting websites below so you can start narrowing down your options and picking the best ones for your marketing needs.
How To Write a Successful Guest Post That Drives Traffic?
To "guest post" means to write content for another website, usually one that is related to your industry or niche. By providing original, high-quality content to popular sites for guest posting, you can attract new readers and build brand awareness. There are many factors to consider while writing a guest post, including the target audience, the content, the quality, the SEO, and the promotion. Let's take a look at how you can create a high-quality guest post that drives traffic to your website.
Know your audience:
Get to know your target audience before you even start writing the guest post. Before publishing your article, make sure you understand who will be reading it so you can cater your writing to their interests and needs. Taking this step will improve your chances of attracting your target audience to your blog by ensuring that the content you provide is of genuine interest to them.
Choose a compelling topic:
Pick something that will grab your readers' attention; your guest post's topic should be both informative and engaging. Think about what people are searching for online, what's trending right now, or what's already a hot topic in your industry. The aim is to write something that will intrigue your target audience so much that they will read it all the way through.
Write high-quality content:
After settling on a subject, you can begin working on your guest post. Make sure your content is compelling and easy to read. Make your writing more readable and enjoyable to look at by including headings, bullet points, and images. To add intrigue and establish a connection with your readers, you can also use storytelling and personal experiences in your field of expertise.
Optimize for search engines:
It's important to optimize your content for search engines if you want your guest post to be seen by the people you want to see it, which will ultimately bring people to your website. Make sure your post's title, meta description, and header tags contain keywords that are both related to your content and likely to be searched for by your target audience.
Include a strong call to action:
A strong call to action should always be included at the end of your guest post to encourage people to check out your website. You could suggest that they sign up for your newsletter, follow you on social media, or check out another related post on your site. The end goal is to get your readers to visit your site and, eventually, to become paying customers.
Promote your post:
If you want your guest post to have an impact, you need to get the word out after it's published. Use email marketing to get the word out to your subscribers and promote your content on social media and other relevant channels. It's simple math: the more you promote your post, the more exposure it will get, and ultimately, the more visitors it will bring to your site.
Monitor the results:
Last but not least, you should keep an eye on how well your guest post is doing so you can measure its performance and make any necessary adjustments to make it even better. Keep an eye on data like visits to your website, shares on social media, and how users interact with you to improve your strategy and increase your long-term success.
Essential Tools That Help You Win at Guest Blogging
Having the proper resources at your disposal is essential for your success in guest posting. One way to make sure your content is both relevant and interesting is to use a keyword research tool to identify trending topics in your field. You can gauge the success of your guest posting efforts and monitor the volume of traffic you receive with the help of Google Analytics. Using a tool like Ahrefs or SEMrush can help you gain valuable insight into the backlink profiles of your competitors and spot opportunities for guest blogging. In addition, a grammar checker can help you produce error-free content, and a content idea generator can supply fresh ideas for writing. Using an email outreach tool to contact potential host sites is vital, and a social media scheduling tool can help you spread the word about your guest post and gain additional visitors. Finally, an SEO optimization tool and a stock photo source can help your guest post stand out visually and in search engine results.
FAQ
Does guest posting still work?
The answer is yes; guest posting is still an effective digital marketing strategy for increasing exposure and building credibility in a particular niche. It's a great place to network with like-minded people and get your name out there in the digital world. However, to get the most out of it, you should only guest post on reputable and relevant websites.
How do I find guest posting opportunities?
To find guest posting opportunities, use search engines to identify websites in your niche that accept guest posts. Explore industry blogs, forums, and social media groups as well. Inquire directly with website and blog owners about guest posting. Building relationships with other bloggers in your niche can also lead to guest posting opportunities, and you can start by reaching out to one of the sites for guest posting we've mentioned today.
How do I get 1000 blog visitors a day?
Focus on writing high-quality, SEO-optimized content and promoting it through social media and guest blogging on related websites to achieve 1000 blog visitors per day. Build a loyal following by networking with other bloggers in your niche as well as engaging with your audience.
How do I guest post as a beginner?
As a beginner, research target websites and blogs in your niche, study their content and then contact the editor with a well-crafted pitch. Provide valuable, original content that is relevant to the blog's theme and approach. Follow the guidelines and stay in touch with the editor for future opportunities.
How do guest posts make money?
In addition to generating traffic and exposure for a brand, guest posts can also improve search engine rankings and generate ad revenue. Sponsored content, link building, affiliate marketing links, and outright cash payments for the post are all options. How a guest blogger and website owner choose to make money from their collaboration is a matter of mutual agreement.
Conclusion:
Guest posting is a great way to get your name out there, but it takes knowing your audience, picking a topic that will interest them, creating high-quality content, incorporating a strong call to action, and advertising your post to get the most out of it. Guest posting is still an important part of digital marketing, so if you haven't thought about it before, now is the time.