Online shopping today is simply a way of living. From groceries to cars, everything can be bought online. It doesn't matter if we talk about companies with one store or big store chains offering their products online. Customers can browse offers, place an order and pay for items they need directly online, in eCommerce stores.
Now, if you want to have an eCommerce store that will run smoothly and give your users the best customer experience, you must have the best plugins and tools installed on your site.
These are ones we highly recommend for every admin of an eCommerce site:
The first useful plugin we are going to recommend is Direct Checkout for WooCommenrce. It will enable customers to skip carts and directly buy products they like with just one click. The Direct Checkout for WooCommecre plugin will enable the quick checkout process on your site. Also, it will optimize the complete checkout process. It will result in increasing overall sales on your eCommerce store.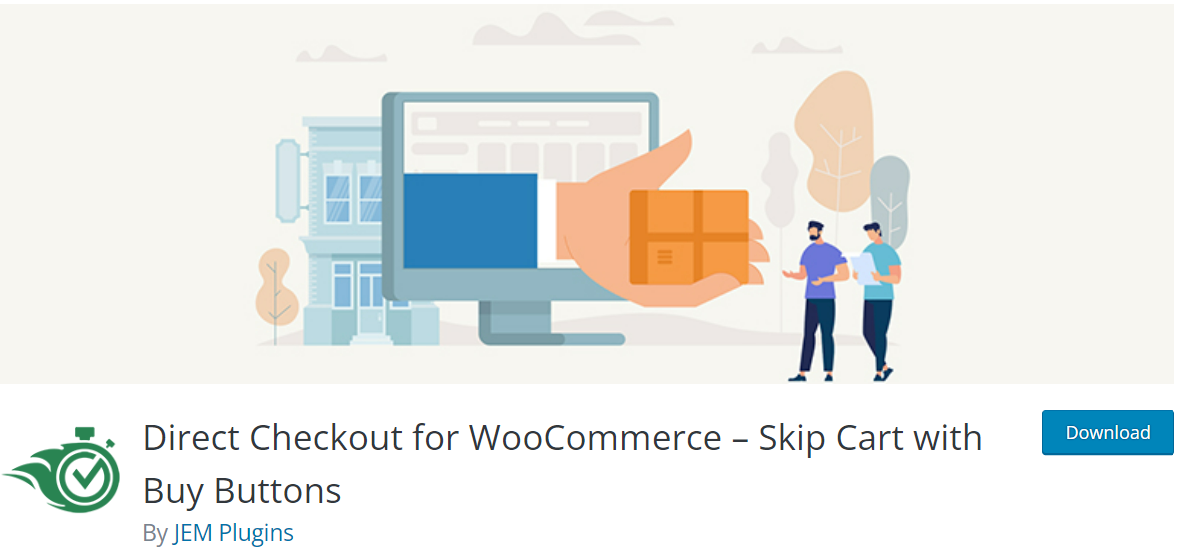 The main features of this plugin are:
– the direct checkout process
– create Buy Buttons for individual products
Buy Buttons are powerful solutions to use on eCommerce sites. You can create them in places you think are important for users of your site. Once customers click on them, they will directly proceed to the checkout page. A useful feature of Buy Buttons is that you can place them in blogs on your site, widgets, or anywhere else in your eCommerce.
The WooCommerce Table Rate Shipping plugin is simply a must-have one. It offers many great features for the most important part of today's eCommerce sales – the shipping part.

These are the main features this plugin has:
– shipping rules defined by weight, item count, etc.
– shipping rules are built by using shipping classes
– unique shipping methods
– editing shipping methods in a spreadsheet (Import/Export shipping methods)
– hide shipping methods, etc.
When you install WooCommerce Table Rate Shipping plugin on your eCommerce site, you can set Location rates. This feature will help you set charges for your shipments: by country, state, or postcode. You will be able to control the expenses of shipping rates.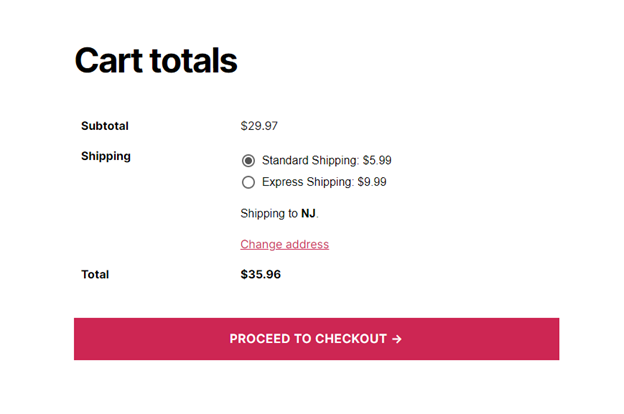 There is no limit to creating shipping rates when you use this plugin. Create a shipping rate plan that will fit your business by using an unlimited combination of shipping zones and rates.
Calculate shipping rates Per Item or Ship by Weight; you will have full control and flexibility over rates. Multiple shipping methods are available: Standard, Overnight, and Express. And you can hide certain shipping methods for specific items so the right ones will be shown in the customer cart.
There are so many great features this plugin has. Support from developers will help you set all rules and successfully install and use this plugin.
Having different items on your eCommerce site, you will need a plugin that will enable you to track all records of your orders easily. And help to have easy access to your customer preferences. The right plugin for this is WooCommerce Order Export.

It is a simple yet powerful plugin, and using "one-click" you will have the ability to export all data from the orders you need. All export order data can be sent directly to the inbox or to drop shippers. This is a quick and easy process and will speed up the shipping of your goods.
Order export data columns are easily rearranged. This way you will have the perfect export format for your shippers, your accountant, or your salesperson.
All order export can be automatically set. You just select where you need to send order data monthly, daily, or quarterly. CSV format is used for exporting data, so it is readable in Excel or Google docs.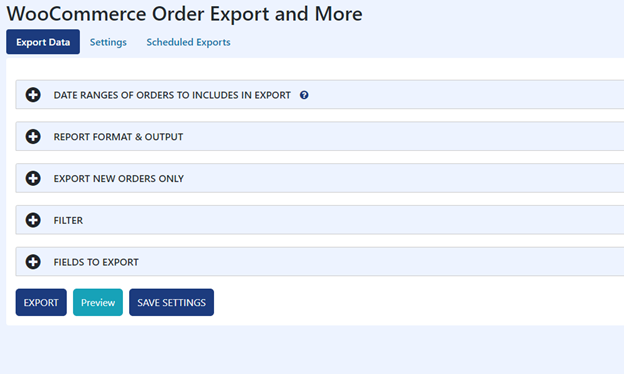 The WooCommerce Order Export plugin has multiple filters you can use to filter specific data. The plugin keeps a record of all exported orders, so you will be able to export only new orders and data. It will spare you from mixing new and old data, saving you a lot of time.
A new feature of this plugin is Import settings, so by using it you will be able to copy exports and use data between different WooCommece stores. This process is a quick and easy one to use (again time-saving feature).
Having an eCommerce store, you need to use price management to stay competitive. A useful tool for pricing strategies for your store is Wiser.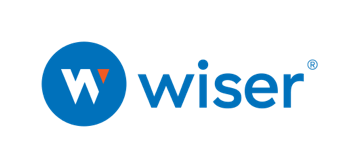 This tool analyzes competitors' prices with yours, and using automation provides you with an effective strategy for your eCommerce.
It has a price optimization feature that is safe to use and allows you to build your pricing strategy within the Wiser platform. You can use it immediately or schedule to use it later on your site.
Wiser for price management offers these features:
– Repricing
– Strategy Prioritization
– Workflow Automation
Wiser offers its users online solutions or in-store solutions. This is a useful tool for price management, and prices are an important part of eCommerce.
Having a WP Force SSL plugin is an important part of the safety of your eCommerce. It will ensure your site has the green lock and manage your SSL certificate configurations and validity.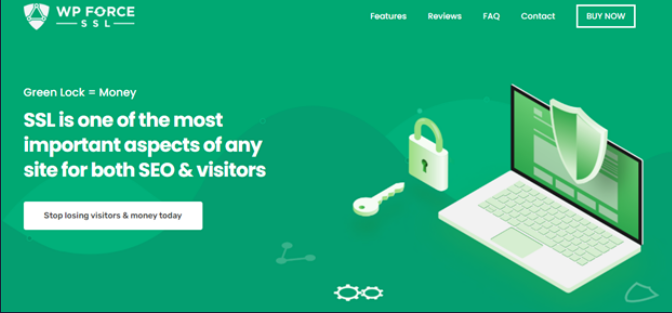 Features that you will get with this plugin are:
– Content scanner
– SSL Monitoring
– Centralized dashboard (enables you to have insight into your licenses, purchases, sites, and SSL monitors using one dashboard).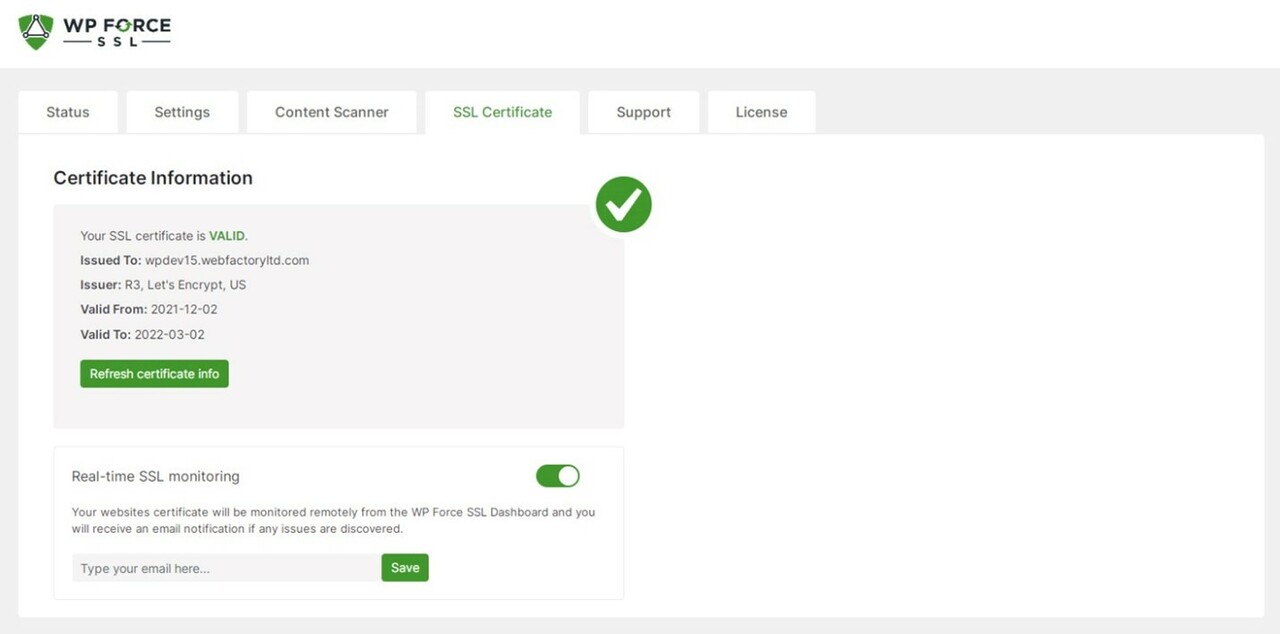 This plugin is user-friendly, and you will have premium support from the developers who made this plugin. All your tickets and questions will be solved professionally by the support team.
Conclusion
When managing an eCommerce it is important to use the right plugins and tools. Today with constant problems in supply chain management and difficulties with transport, the most important feature for customers is the successful shipping of items they bought.
That is the reason we decided to recommend the WooComerce Table Rate Shiping plugin as the best one. By installing this plugin, you will get maximum help in determining shipping rates and completing your selling process. And this will keep your customers satisfied, and they will return to your site. Calculating and providing the best shipping rates and ensuring safe delivery is the number one priority for an eCommerce store.