Are you searching for emulators to play your android apps on your PC? Then you are at the right place. I am gonna suggest to you some best and trending android emulators for your PC.
There are a lot of online emulators to download. You may be confused sometimes that which one should I download. To get out of this confusion I have written this article for you.
Well, performing Emulators: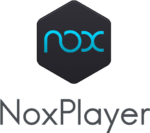 Why do we need Emulators:
Suppose your android phone has broken down. But you have a PC so that you don't have to worry about browsing social media and others sites. What about the android applications that you used on your phone? You can't use your applications on your PC. But with the help of emulators, you can use any android application on your PC.
Moreover, some android games are more comfortable to play on PC. I personally play the clash of clans game on my PC instead of playing on my android phone.
Mechanism of Android Emulators:
The emulation system isn't any new invention. It has been using for many years and the users are very satisfied with it. But the question is how does it work? Briefly, the working mechanism of an android emulator is a virtual machine that runs on top of Windows or other platforms. It's like a container and kept away underlying operating system.
We know the Android system is based on ARM architecture that's why it gets bit though mimic android on an x86-64 machine (Intel or AMD). In this regard, developers use QEMU (Quick Emulator) to play ARM system.
This system is an open-source project that performs hardware virtualization by translation ARM binaries which can be understood by the Intel or AMD CPU.
Installation Process:
The installation process of an android emulator is pretty easy and it's similar to install other applications. First of all, you need to choose specific emulators. Because all of these applications provide the same service. So, there is no use in using two emulators on a single PC.
After choosing your application you have to download this. When the download is complete you can see a setup (.EXE) file. Simply double click on it and the installation process will begin. After that, you have to click on the "Next" button and then follow the on-screen instruction. When the installation process is done, simply open it and sign in with the Google account.
All application software installation processes are the same. After signing in with the Google account you can download any android application on it and play it.
Best performing android emulators for PC:
1- BlueStacks: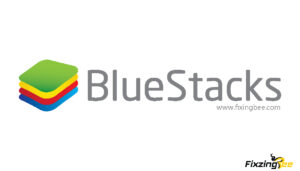 If you looking for an emulator for your PC then BlueStack is best for you. Because BlueStack is not only famous for its name but also famous for its performance. It is serving the best performance for the users for many years. The latest version of Bluestacks is the "Bluestacks 4" version. They also launched a beta version.
Let's talk about some features that Bluestacks provides:
➣ Controls your gaming screen: You can control your "Bluestacks" screen for your gaming purpose. That means you can select your keyboard button according to your demand. Perhaps all emulators contain this mode.
➣  Advance Shotting mode: This mode is pretty useful and a favorite for battlefield game players. To active, this mode simply "Press on F1 button and shoot with your mouse". When you enable this mode it gives you more power to go on a blood-pumping shooting adventure.
➣ Multi-Instance Playing: This is the madest feature I ever see. Have you ever think that you can play four, five, six, or more games at a time? This feature allows you to play multiple games at a time.
➣Sync your Multi-Instance mode: This mode allows the users to sync the action of the main instance on all other instances in real-time.
➣ Macros mode: This mode offers the user to record and replay actions with a single keypress.
There are more features in Bluestacks here I talked about some of the important and useful features.
2- LD Player:

The LD Player is also well known like the Bluestacks. LD Player has quickly risen to popularity since its launch. The developer worked hard so they deserve the hype. This is very lightweight. That means it doesn't take hog system resources or a long time to install. It's very easy to install on your computer.
The latest version of the LD Player is Version 4.55 according to the 21 April 2021 update. And the android version of this emulator is Android 7.1.
The LD Player contains the same features as the Bluestacks.
3- Gameloop:

If you are looking for high-quality Android gaming on PC  then the game loop is best for you. In my personal opinion game loop is best for beginners who are new to emulator gaming.
At starting it was called the Tencent Gaming Buddy. At that time you could only play PUBG games on this platform. After that, they realize the public demand and renamed their platform, and allows us to play all android games.
4- Nox Player: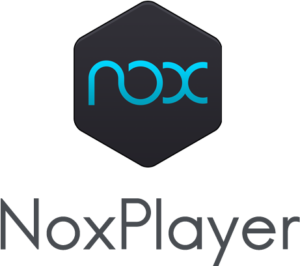 Let me introduce you to another best emulator for your Windows PC. You may be already heard the NoxPlayer name. Some abilities make NoxPlayer supper shine from other emulators. The interface of NoxPlayer is very user-friendly.
The NoxPlayer is based on the Android Lollipop 5.1.1 version but you can run multiple versions up to Nought using its Multi Drive feature. Remember if you don't know how to use an emulator or beginner in this field then I recommend you to not use it. Because there are some functionalities not for beginner users.