Windows 10 Turns On but Nothing Display
If your computer monitor displays a black screen with no picture when you turn on your Windows 10 computer, a never-ending rotating circle, and even hear a beep sound, or just a Windows logo when you try to boot up? In this article, if you are suffering on your black screen, unable to log in, or stuck in the reboot loop, we will focus on recovering your PC. If the problem persists after rebooting the Windows machine, there may be a problem with the computer hardware.
There are many reasons for displaying spaces after turning on the computer. In Windows 10, one of the annoying problems you can get into is a black screen. This may be related to a recent graphics driver update issue, or it may be when installing a feature update that has compatibility issues. This could be due to a buggy system update, or it could be a hardware issue with the display, connection, or video adapter.
Let's take a few steps on how to fix the problem and test your hardware and software. The steps on this page may seem complicated at first but follow them step by step and we will try to get you back on track.
We'll look at some things that can cause a black or blank screen on Windows 10:
Test your monitor
Reconnect your monitor to your computer
Test the cable
Perform a RAM checkup & Reinstall your RAM
Try An Install Disk
Check and Remove external hardware
Check the Graphics card and Motherboard checkup
Fix 1: Test your monitor Windows 10

The computer starts up and the screen turns black on windows 10, you should first make sure your monitor is working properly before you start solving more complex and time-consuming problems. If you do not see any power LED (blue, green, or orange light) on the front or bottom of the monitor, press the power button again. Try connecting to a different display, if you have another one.
Or borrow a computer monitor from a friend and see if it works with your computer. If your friend's monitors and cords work with your computer, you know that one of your components is broken. Check the power supply. If the power supply is OK, check to see if any of the cables connected to the monitor are loose. All connections are OK but the monitor is not turned on, connect the same monitor to another PC.
The monitor does not turn on after connecting to another PC, it is faulty. Sometimes, you'll see a black screen as a result of losing its connection to Windows 10's display. You can use the Windows key + CTRL + Shift + B keyboard shortcuts to restart the video driver and refresh the monitor link. There may also be differences between the issue monitor and the resolution.
Fix 2: Reconnect your monitor to your computer
A weak connection between your monitor and your computer can also be the cause of your problem. In this case, reconnecting the two devices is probably the solution to your problem.
Check Video Cable
Power Cable
Port connectors

Fix 3: Test the cable Desktop and Monitor windows 10
Make sure the monitor's data transfer cable is properly connected to the computer. If a black screen appears before signing in to the account, this is probably a connection problem between the display and the computer. In this situation, double-check the physical connection and make sure that both ends of the video signal cable are properly connected and using the correct output port. Disconnect the video signal cable from both, reconnect it and move the mouse to see if the display is awake.
Sometimes, the monitor does not display anything after receiving the power supply due to a faulty VGA cable. First, try replacing the VGA cable if you see your monitor working properly. Also, check that the VGA only connector is damaged.
Fix 4: Perform a RAM checkup & Reinstall your RAM

In most cases, RAM is the main culprit for not getting a display on the monitor after turning on the computer. Your computer has two RAM sticks, delete one of them and then turn on your PC. If you get a display on the monitor, the RAM stick you removed may be damaged. If the RAM stick is dirty or dirty, consider cleaning it.
A weak connection between your RAM and the motherboard can also cause this problem. In this case, you need to reinstall your RAM. This process will vary depending on the type of computer. If you do not know how to do this, consult your computer documentation or seek professional help.
Fix 5: Try An Install Disk Windows 10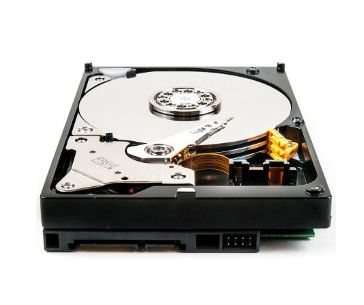 Some people get a black screen from operating system problems, such as an incorrect display driver. In this case, your monitor will probably work when your computer boots, but then suddenly it will stop working. If you encounter this type of problem, you may need to boot into Windows Safe Mode or reinstall Windows so that you can change the driver. This could be a hard disk, a CD/DVD (e.g. rescue disks), a USB thumb drive (to install Windows), or even a floppy drive. Make sure this is set to your hard disk — you'll find this under Boot Priority or First Boot Device. But before you do that you want to verify that this is actually the problem.
Fix 6: Check and Remove external hardware
Look at the original hardware and try to disconnect from all devices and peripheral computers, such as rats, external hard drives, speakers, printers, scanners, etc. Then, try restarting your computer. Some people may try to connect wires to connections that do not match it, which can damage the gold or silver connectors you see inside the port. So be careful.
Disconnect your monitor and connect it to another computer. If your monitor works on another computer, the video card is bad. Try removing the video card from the infected computer and installing it on another computer. If your monitor and video card are working with another computer, there is probably a problem with your motherboard. If you determine that the motherboard is bad, or you can't run a test successfully, we recommend replacing the motherboard to resolve the issue.
Fix 7: Check the Graphics card and Motherboard checkup
Sometimes users get a blank screen due to a damaged graphics card. You can skip this step if you do not have a graphics card installed on your PC. In this case, all graphical activities are handled by your motherboard. To run your PC without a graphics card, connect your monitor's video cable to the motherboard's (VGA / HDMI / DVI) video port.
If your graphics card is dirty or corroded, clean it with isopropyl alcohol. In most cases, the graphics cards just need to be cleaned. If you do not get any output on the screen, consider replacing the graphics card. If none of the above methods work for you, your CPU or motherboard may be damaged.
If your PC turns on but no display, don't worry and try the solutions we have listed above to effectively fix your issue.
If you have any other good solutions for this "computer starts but the screen is black" issue, please comment on them in the section below. Thank you!