We all know by now that maintenance is crucial to keep data on the website safe, ensure backups and have a well-performing and fast website.
But the problem with maintenance is when you do it for your website, your users will not be able to see any content, which means you will lose traffic and customers.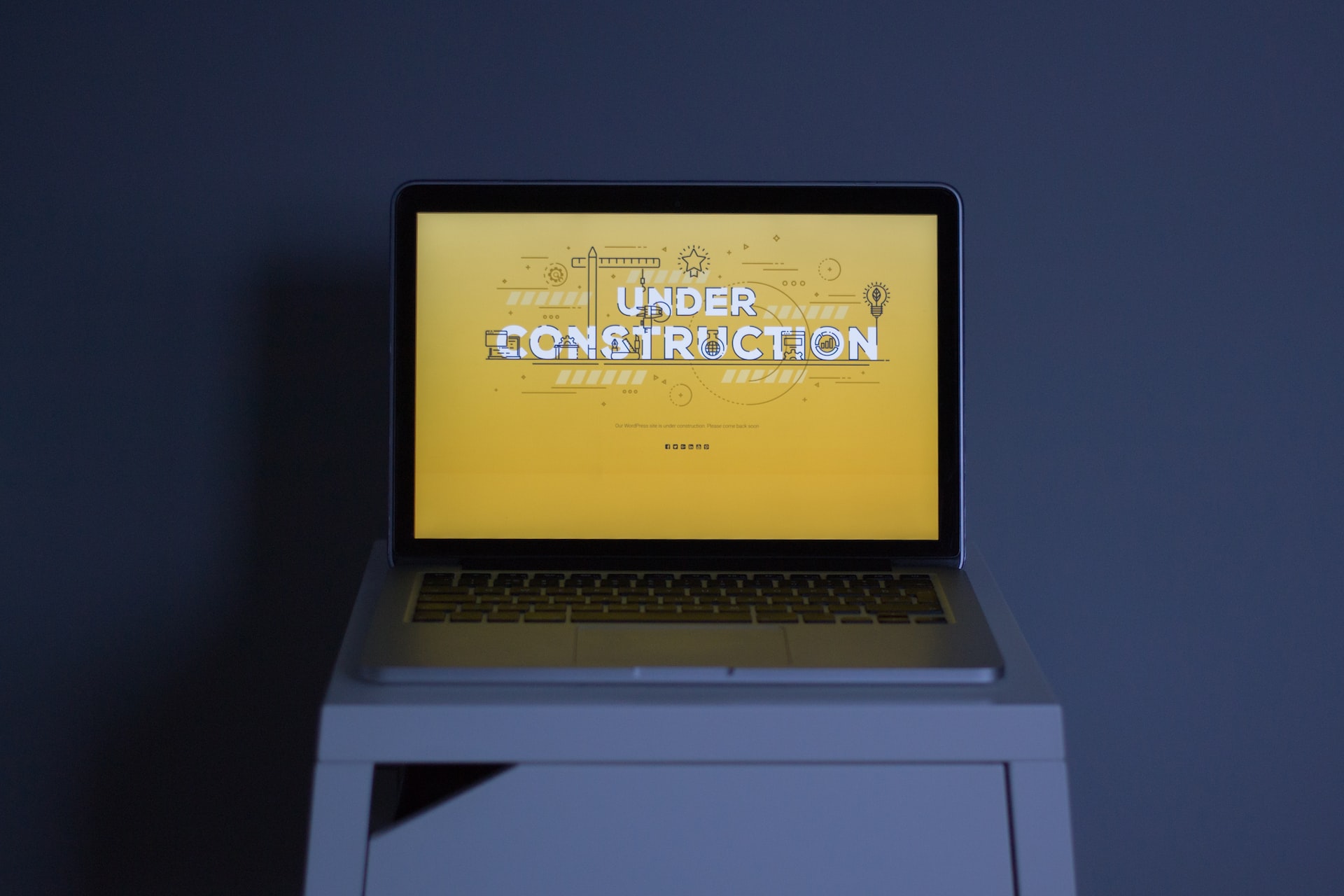 But it doesn't have to be like that.
If you install a maintenance plugin, you can easily create a page that will be visible to your visitors and inform them that your site is under maintenance. Since these plugins have many features that allow you to create any type of page you want, you can easily design something eye-catching and on-brand.
In this article, we will present the best maintenance plugins for WordPress.
So, let's start.
WP Maintenance is the best maintenance plugin for WordPress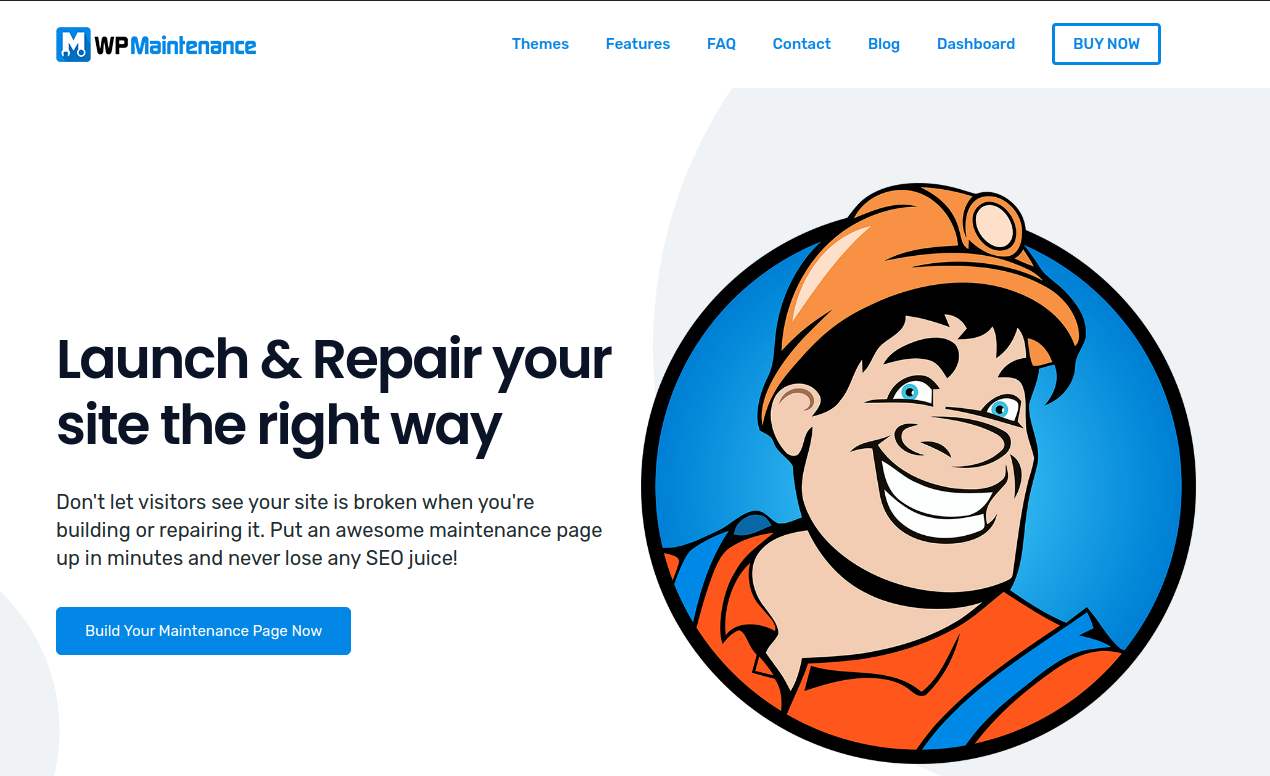 Main features:
200+ pre-built templates
Various customization options (timers, CTAs, autoresponders, CRM)
SEO optimization
3.7+ images and 20+ themes
Customer support
With pre-built templates, themes, and premium images, users can create any page they need easily. WP Maintenance has a full rebranding option included, and users can change their name, colors, and logo without touching any code in just a few clicks.
With WP Maintenance, you can set up timers, integrate webinars and marketing software such as Zapier, and collect user email addresses. This is helpful because you won't miss new visitors and will collect their data to reach out to them once you get the site up.
UnderConstructionPage is one of the simplest to-use maintenance plugins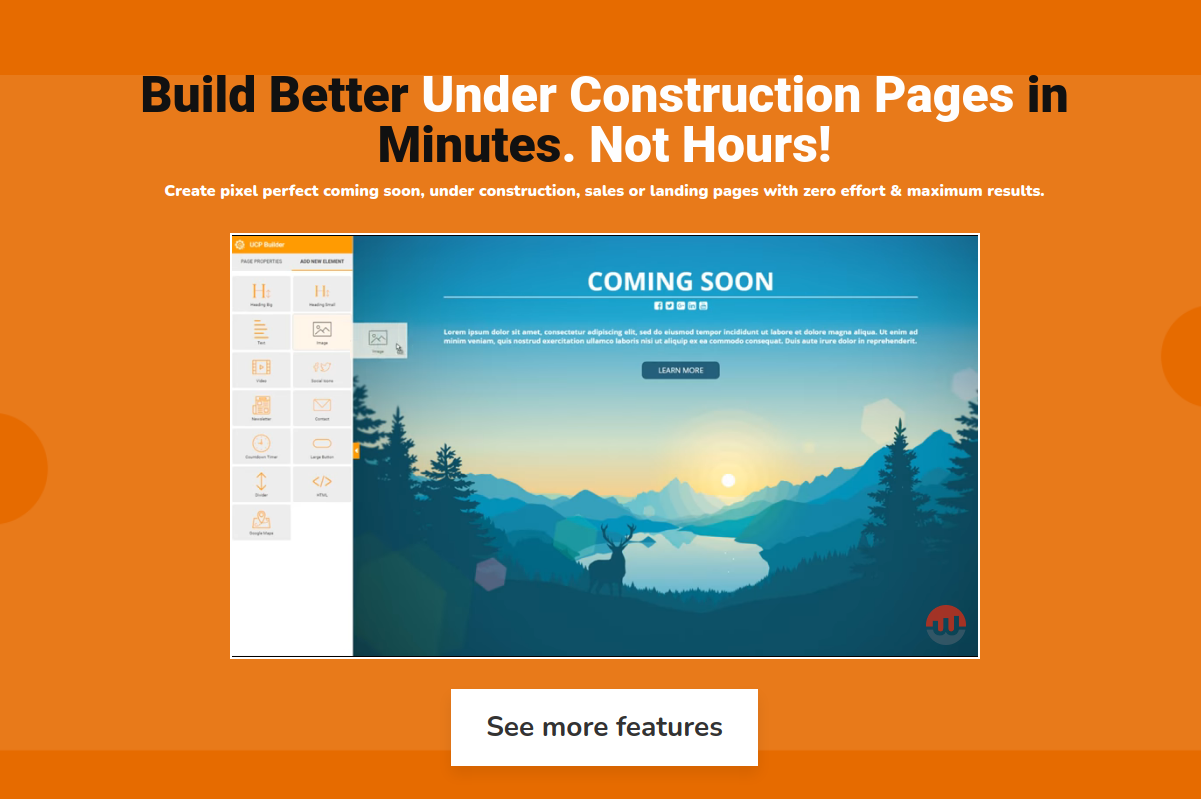 Main features:
Easy-to-use drag and drop editor
300+ templates and 3.7 million images available
Traffic tracking
Customer support
The UnderConstructionPage plugin is the perfect choice for beginners or people who want to create a superb page without too much effort. With their drag&drop editor and a vast selection of images and templates, users can design any page they want that will be completely on-brand – landing page, maintenance page, coming soon page, sale page, or under construction page.
This plugin also creates inbound links for your website, and you can share them with your affiliates and social media followers and increase traffic to your site. Additional features include pop-ups, Google Tracking ID, social media icons, and page role features where you can set up who can see your site while it's under construction.
Coming Soon & Maintenance Mode plugin is another terrific maintenance plugin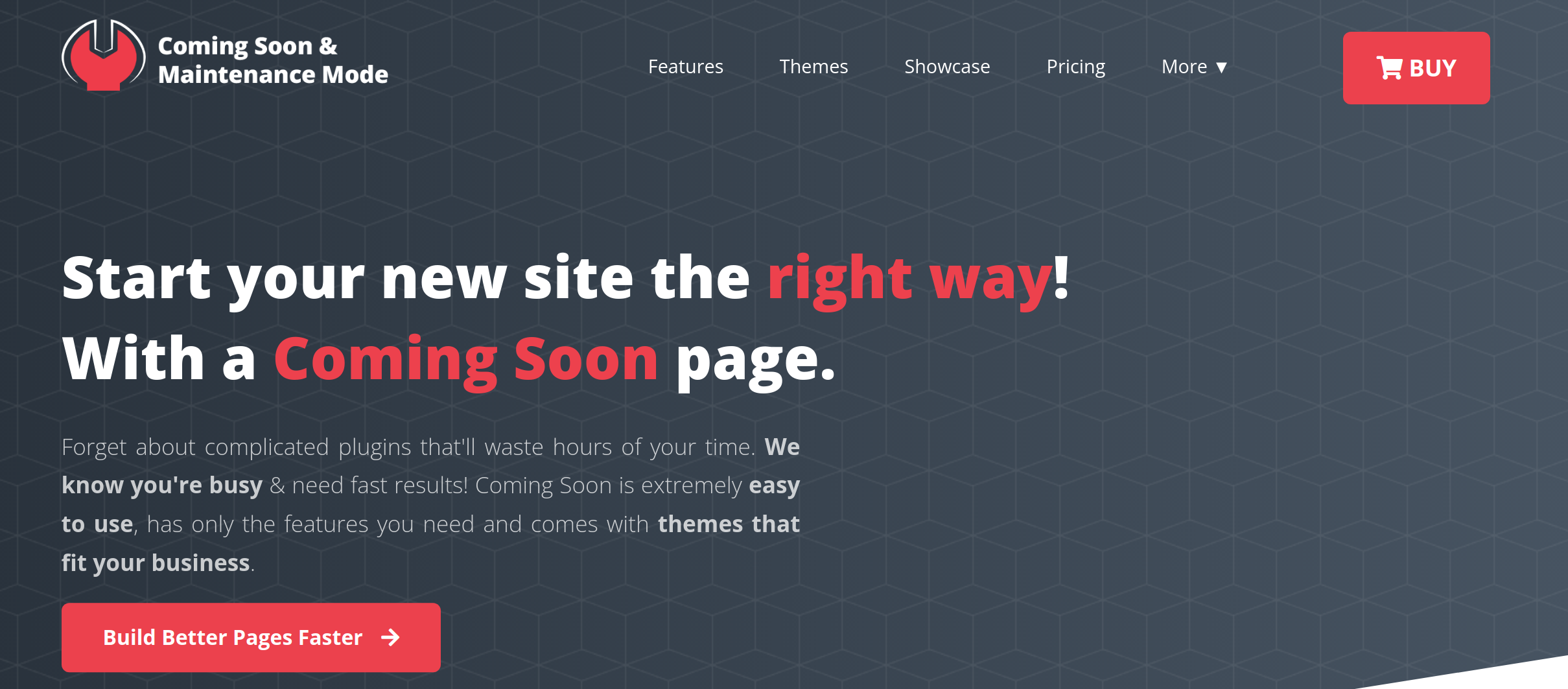 Main Features:
170+ available themes
2+ million images at the disposal
SEO setup
Easy-to-use interface
If you want a maintenance plugin with powerful SEO tools, then Coming Soon & Maintenance Mode is the best choice. With it, you can set up meta descriptions and keywords for your page and keep the organic traffic coming to your site.
Full rebranding is also an option included in this plugin, as well as tools to include video, pop-up, or integrate autoresponders or CRM software.
Conclusion
As long as you have a maintenance plugin installed, you do not have to worry about the traffic or customer experience while setting up your webpage.
You can simply install one of the best maintenance plugins for WordPress and create fantastic pages that would keep your visitors in the loop and interested in your business.
The top 3 maintenance plugins, based on our analysis are:
WP Maintenance – perfect choice to create customizable pages
UnderConstructionPage – Easy to use and a vast options of available features
Coming Soon & Maintenance Mode – has powerful SEO features