SSL or Secure Sockets Layer is a technology that is used to secure transactions between the server and the browser. This includes securing any information that is passed from the browser to the webserver. SSL certificates are data files that bind a digital key to the details of a certain organization.
Having an SSL certificate installed on a server activates a padlock and HTTPS protocol, ensuring a secure connection between the server and the browser. The common use of SSL includes protection of card transactions, logins, data transfer, sensitive data exchange, securing webmail, workflow apps, social media browsing, etc. SSL certificates are binding together domain names, hostnames, and server names with the organization's identity and location. After the certificate is installed on the organization's web server and a secure connection with the browser is established, all traffic between the two will be secure.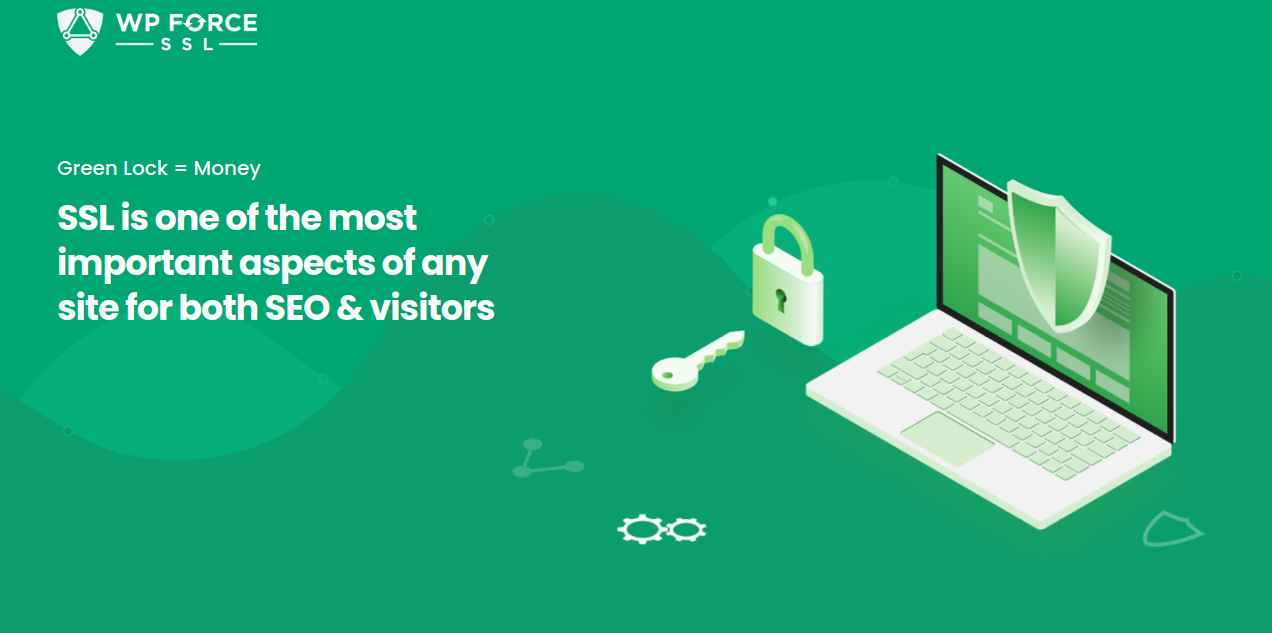 WP Force SSL WordPress plugin helps with SSL installation, and management, and helps redirect insecure HTTP traffic to secure HTTPS traffic. After this plugin is installed, all settings will be set automatically, and SSL will be enabled. This includes moving the website to HTTPS using your existing SSL certificate or a new one.
Any certificate can be used, both paid and free options from Let's Encrypt. WP Force SSL does not come with any bloatware and includes only the features that save your time and are tried and tested to work flawlessly. More than 200.000 people have chosen to trust this plugin and use it daily. Let's go through these fantastic features and see how they work in more detail.
SSL Certificate installation has never been easier with WP Force SSL. Most hosting companies support the free SSL certificate from Let's Encrypt which makes the process easy if you do not own another SSL certificate. First, you have to go to your hosting panel and add the SSL certificate by using the "Add SSL Certificate" or "Add Let's Encrypt Certificate" buttons. After that, use WP Force SSL to activate SSL on your website with one click. With this plugin, your certificate will be regenerated every 90 days.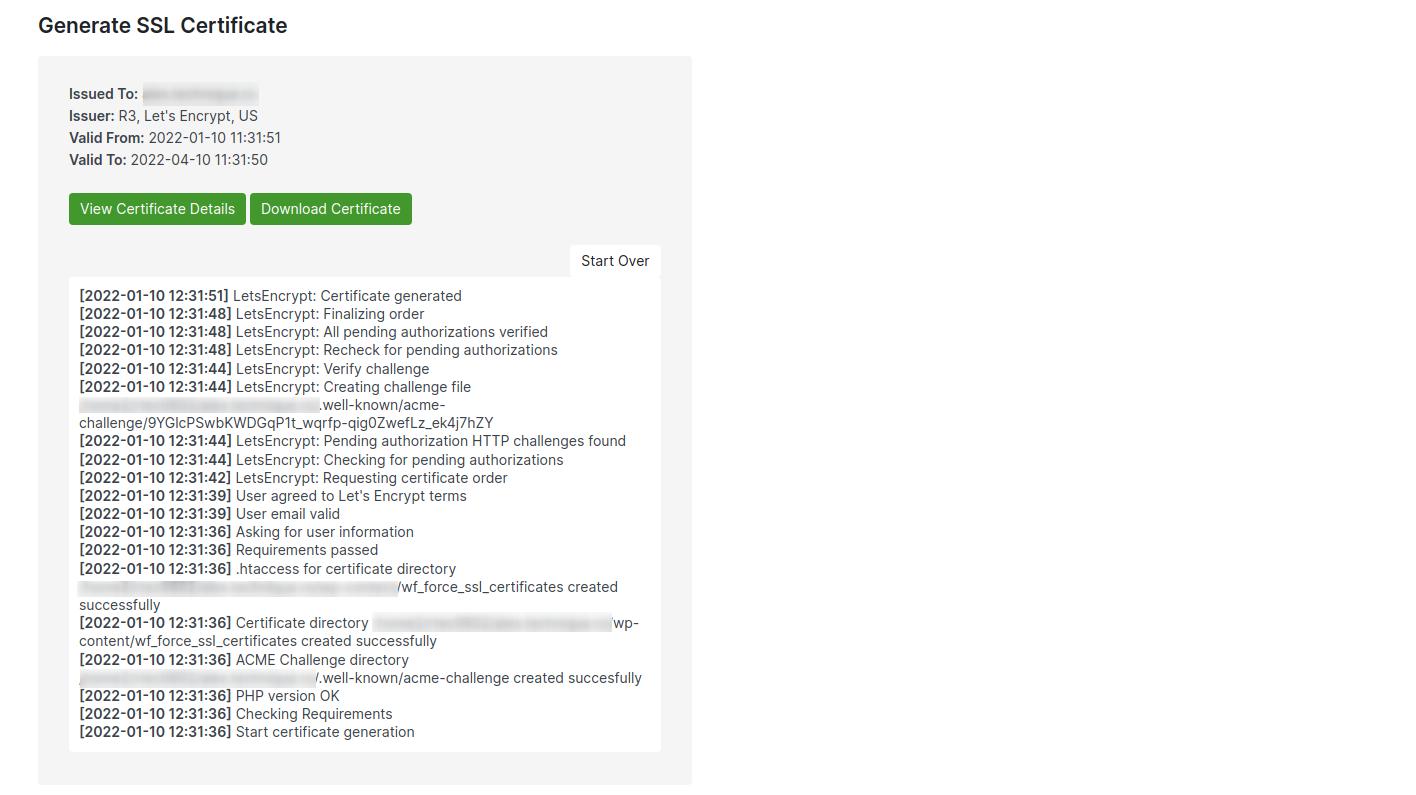 The process of installation and setup of the certificate is not the end. SSL Monitoring in real-time helps keep track of certificates by monitoring for more than 50 possible errors. In the monitoring tab other information about your SSL certificates, validity, issuer name, date, etc., can be found. There is a button called "Refresh certificate info" that will update to the newest certificate information.
WP Force SSL has the option to automatically scan certificates and notify users via email if any errors are found. Since real-time monitoring information is all available on the Dashboard, all certificates can be looked up in one centralized location. The following information can be obtained on the dashboard: status which shows if the certificate is active, the date of the last check, the domain name of the website for which the monitor is set up, the email address used for sending alerts, date of SSL expiry, name of the certificate authority, etc.

Mixed content occurs when both secure HTTPS and insecure HTTP content are delivered over SSL to the browser, for example, the HTML is loaded over HTTPS and assets like images over HTTP. Checking every page on your website manually for mixed content can take a long time and is not very efficient. The content scanner does this work for you automatically and delivers a report upon completion of the scan. This work can be done in seconds or minutes depending on the size of your content, but either way, it is way faster than doing it manually.
A centralized dashboard offers the possibility to control all purchases, licenses, sites, and SSL monitors from one place. This saves a lot of time from having to go over different dashboards to gather info about all pages and licenses. This is especially useful for agencies that handle multiple websites and certificates at the same time. Follow these steps to activate the dashboard:
Open the email titled "Welcome aboard! Your WP Force SSL PRO account is ready!"
Click on the "Password: set one up" link in the email
In the new tab, click the "Get new password" button
Open the link in the email
Enter the new strong password
After that, you are all set up and can use the dashboard as you wish.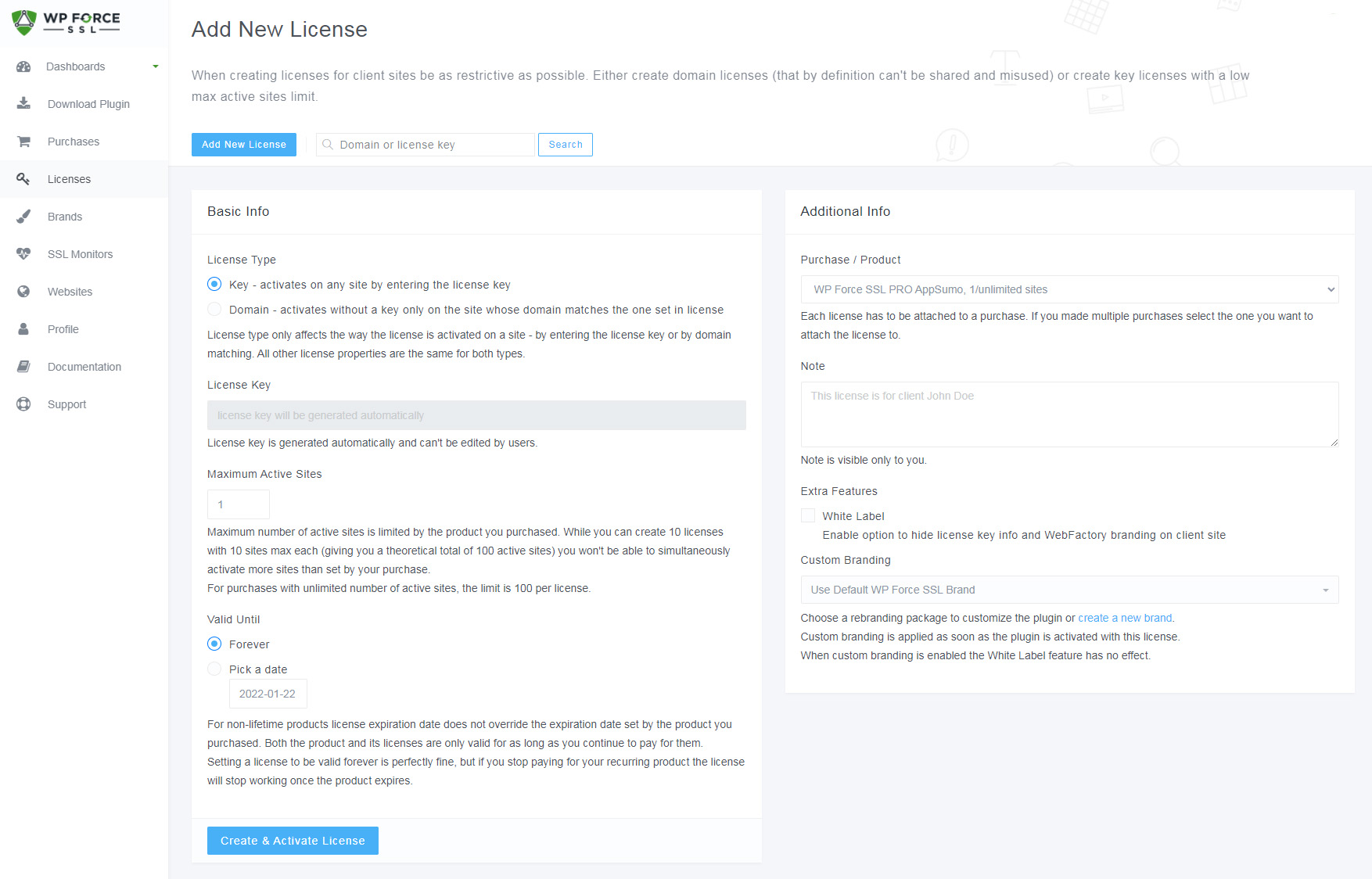 Even though SSL certificates are a strong way of securing your website, they do not guarantee your site security. There are multiple reasons why you may not have the green padlock sign even with SSL enabled. WP Force SSL helps find and report potential issues and also fix them for you. Keep in mind that the plugin will not make any changes to your site settings, and if there is the need to do so it will notify you and ask for permission. All changes made while using the plugin can be reverted after disabling it.
The PRO version comes with 24/7 tech support to help with any issues you may have. The personal lifetime license costs $59 and can be used on one website only. The team lifetime license costs $89 and can be used for 5 websites. The agency lifetime license costs $119 and can be used for 100 websites. Detailed features and pricing can be found here. All plans come with a 7-day no-questions-asked refund and cancelation option. All of the licenses can be reused multiple times with no limits after it has been deactivated on the existing website.
If you are interested in using this plugin with the basic features, or to try it out, you can check out the free version that comes with limited functionality but gives you a good idea of how the plugin works. All changes are made in admin and there are no changes to the Frontend which means there is no impact on the performance of the website.
WP Force SSL is a very useful plugin and everyone who cares about security will find a use for it. We give our highest recommendations for this plugin.