Windows 10 allows users to link up their android smartphone to their computer. This feature offers the users to read web pages from your phone to windows. To do this thing you don't need any sane network connection or any USB cable. This option lets the user control their phone through their Windows PC. Once you link up your phone you can handle your phone on PC. You can share photos, check out the messages, run the apps, call anyone through your PC.
Android smartphones are famous for their specific features such as ease of use, security, user-rich interface, and much more. Although Windows and Android are quite different, it is still possible to connect Android smartphones to Windows PCs. But before transferring files or using other services, you need to make a successful connection between your Android device and Windows PC.
Why should I link up my smartphone?:
Suppose you need to call someone or check any important message from your phone. At that moment your mobile is so much lagging that you barely browse your phone. You can overcome this problem by linking up your phone to windows. When you link up your phone you can control your phone through the PC.
Sometimes you read pdf books on your phone. But reading a pdf book on your small screen phone isn't comfortable. So, here you can read the book on your big PC screen by linking up your phone to windows.
Requirements:
To link up your phone to windows you need to download the "Your phone" on your PC. You also need to download the "Link to windows" app on your phone. If it isn't already installed. Maximum Samsung devices allow this app by default. That means you don't need to download the "Link to windows" app on your phone. To link up your smartphone to Windows you just need a Microsoft Account. This account should be log in your both devices.
If you don't know how to create a Microsoft Account then click here.
Well, in this article, I will discuss how to connect your Android smartphone to Windows PC. The process is straightforward, go through the material and learn it. Connecting Android devices with Windows 10 is an amazing and easy feature for users.
This allows users to use the "Continue PC" feature. In addition, Android smartphones connect users to Windows PCs to allow users to download web pages from their phones to their PCs. The best thing is that these can be done without being connected to the same network or without using any USB cable.
Is it good for you?
Now, you must have a question, is it right or wrong to link up an Android device to Windows 10 is good? Straight, the answer is yes. Generally, there is no harm or danger in connecting your phone to your computer. There are many benefits besides that. You can share web pages, receive Android apps notifications in Windows 10 Action Center, reply to SMS texts from Windows 10 PC, play android games, and many more.
How to link up your phone to windows:
Here I'll show you how you can link up your phone to windows step by step. Watch the screenshots and follow the steps carefully.
Step 1- Press the window key from your keyboard and go to the setting option. Now click on the (phone) option.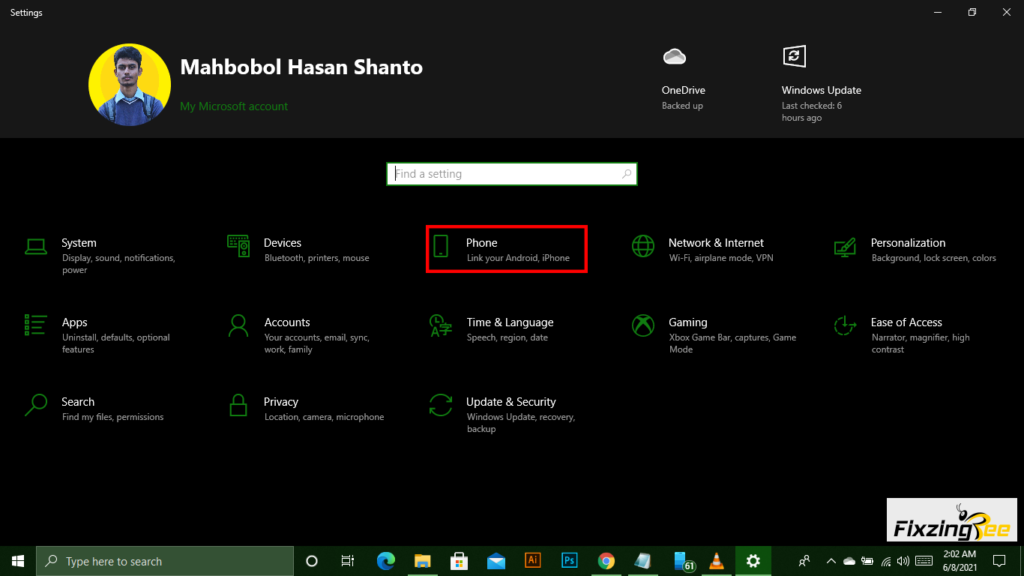 Step 2- Click on the (Add a phone) option.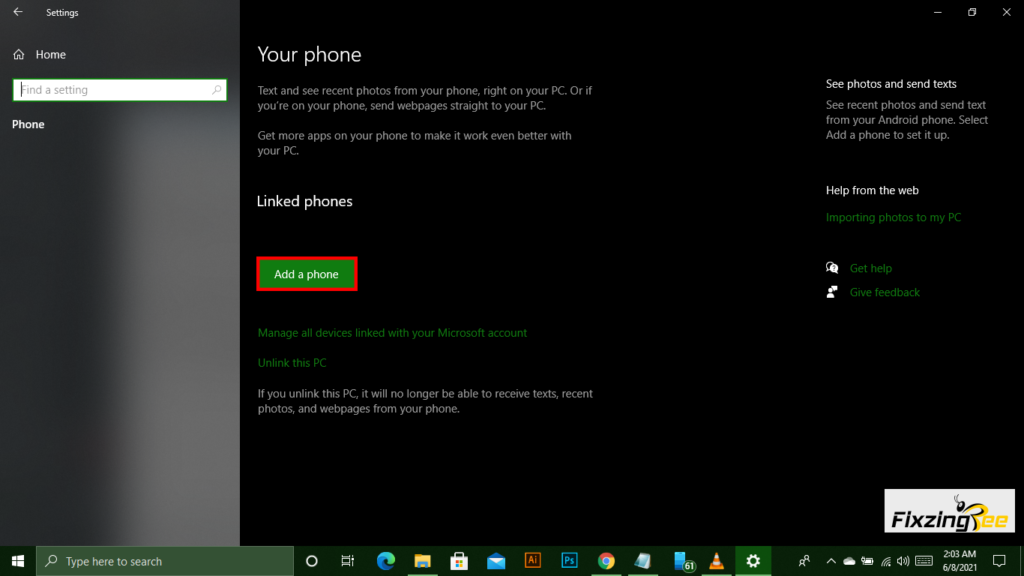 Step 3- Here you have to select your phone operating system. If you are an android user then click on the Android option. Or if you are an iPhone user then click on the iPhone option. After selecting the operating system you have to click on the Continue option.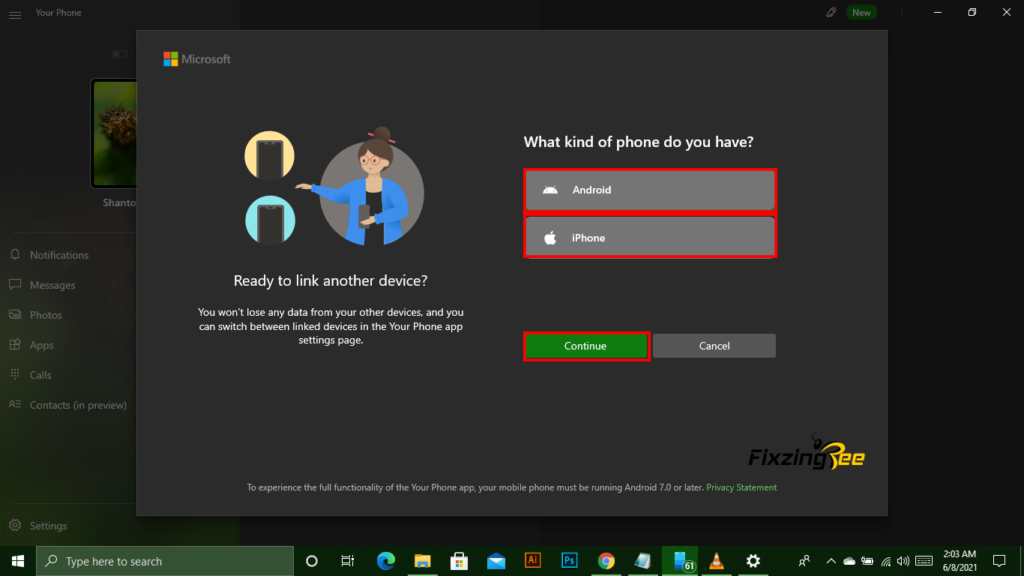 Step 4- As I already said that you need to log in your both device in one account. When you have done the log-in process you have to click on the box. You can pair your phone either manually or using the QR code.