This post contains some of the best free software to record screen as GIF on Windows 10 PC. As mentioned above, there are many GIF screen recorder tools available in the market, of course you do not want to install it and try one by one. There aren't many screen recorders for Windows OS that allow you to save screen recordings as GIF files and that's why we've compiled a list of the best GIF recorders for PCs.
However, most screen recorders create big files format .MP4 or .MOV, and it is heavy to use on the Internet. So how do you deal with the problem?
An easy and quick solution is to capture the screen in GIF, because GIF files are small, and you can post them on social media sites via email or post. You will be able to set the recording area as long as you want and start recording. The best part is that the recorded GIF will not contain any water images.
To help you find the best GIF recorder quickly, in this section, we've listed 5 great ones and their features to guide you to get one of their favorites. Choose one now to record a GIF without any effort.
Best GIF Recorders to Capture Animated GIFs on Windows
Here are 5 best recorders for you to keep an eye:
Gyazo
ScreenToGif
LICEcap
GifCam
ShareX
1] Gyazo for GIF Screen Record
Gyazo is a simple free GIF screen capture software for taking screenshots, capturing actions and giving animations and instantly sharing them with GIF. Gyazo is a famous screen capture tool that can help you capture computer screens and create GIFs. It has the capability to capture screenshots, GIFs, and replay videos. In addition to Windows and Mac, this GIF recorder has mobile applications for iOS and Android users. Gyazo is not a completely free GIF screen capture. It simply offers a free trial.
The free version of Gyazo does not carry any editing work. However, if you upgrade to a Pro or Team plan, you can add annotations to your files or use the application without using ads. Select the Capture GIF option in the main window of the software and then you want to convert your screen area to a GIF. After the screen recording session, you can edit the file by adding text elements or drawing with a free hand. The free version allows unlimited screen capturing but you can create HD GIFs in just 7 seconds.
2] ScreenToGif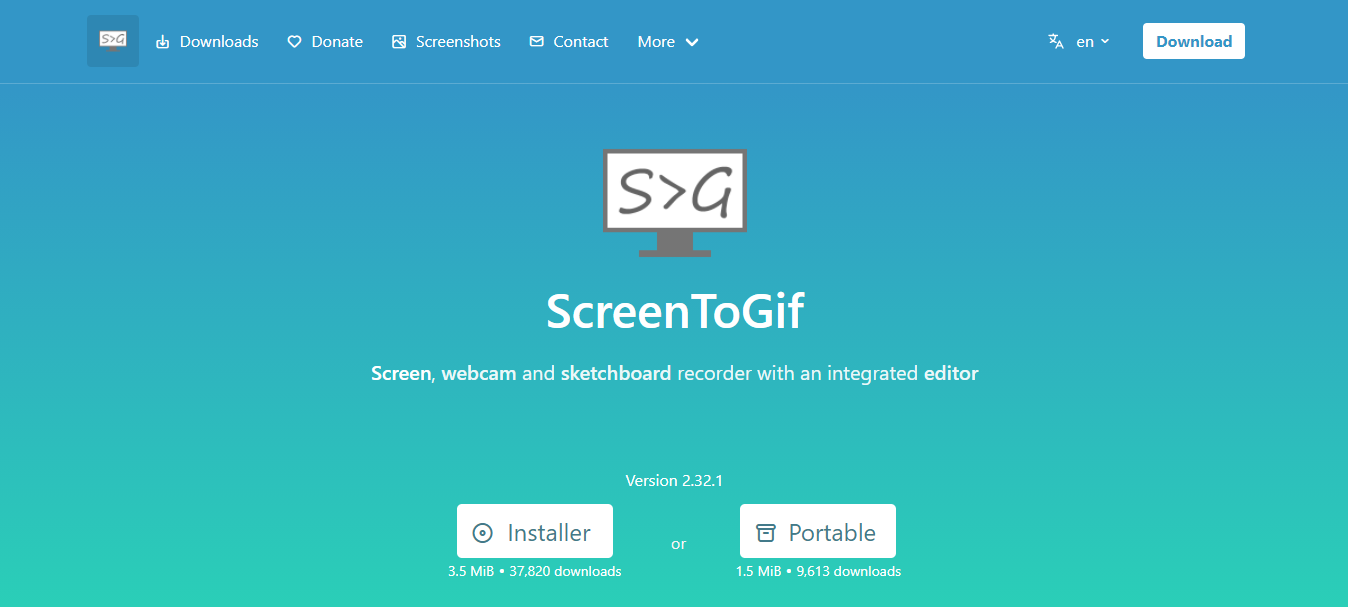 ScreenToGIF is one of the best tools on this list. Creating animated GIF files with this Windows based application is a quick and fun process. A popular and free GIF screen capture software that lets you capture computer screens and create animated GIFs. To start recording GIF animation, all you have to do is adjust the size of the transparent window of the software and click on the recorder icon. This open source GIF recorder can record screens from computer monitors, webcams and Sketchboard. It only supports Windows systems.
ScreenToGIF enables you to edit captured content and add text, subtitles, title frames and more to the recording. You can save your files in GIF format and you use the editor of the software to edit each frame you capture. When the recording is finished, its editor window opens automatically where you can preview your recording and make the necessary edits.
The best feature is that you can edit the recorded GIF before saving to PC. This GIF screen recorder has a common crash problem, you can install the net framework to fix the problem.
3] LICEcap GIF Screen Record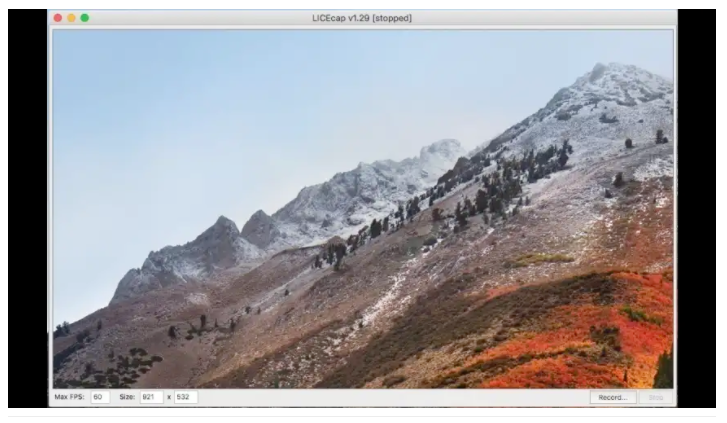 LICEcap is free software that can record the screen directly to a GIF file. This cross-platform application provides all the screencasting tools needed to capture animated GIFs on your Mac or PC computer. The main window of the software is transparent and it allows you to see a part of the background below.
LICEcap Screen Recorder will capture the part of the screen where you are located, so you need to place it on the part of the desktop where you want to record. You can add / insert a custom text while recording. Another useful option is to add a visible title or introductory text before the actual recording. You will be able to drag the window to change the recording area.
The best feature is that you can control the frames per second to enable you to change the size of the file as well as the value of the animation. You are able to hide and display the mouse pointer on any recording. You can spend time recording mags. Click the record button to capture the animated GIF file, and proceed to save it to your hard drive.
4] GifCam Screen Record
GifCam assists you with turning the screen accounts caught with your PC camera into GIF documents. It allows you to add text to a specific casing in screen recording, show/shroud mouse cursor, erase a casing or erase outlines from chosen edge to end outline, change postpone time for each edge, and so on
you can download it from here. It will help you turn the screen accounts that you do with your cam into GIFs, as it accompanies some pleasant highlights that permit you to change your recording into top notch gifs. You can make enlivened drawings, instructional exercises, moving symbols, or even new images.
It gives Rec/Stop button, Edit catch to add text to an edge, erase outlines, and so on, Frame catch to change the defer time, and Save catch to store the last GIF. You can also use a drop-down icon right next to the save button to change the recording color, preview output, etc.
ShareX is a free and open source program that lets you capture or record any area of ​​your screen and share it with a single press of a key. It allows uploading images, text or other types of files to more than 80 supported destinations. This may surprise you because ShareX is a very popular software for capturing and editing screenshots, but it is also a good alternative for screen recording.
This allows the screen to record an animated GIF as well as a video file. After installing this open source and multiplatform software, open the main menu of ShareX. Click the Capture menu and then the Screen Recording (GIF) option. ShareX provides tools for screen capture, powerful enough to enable you to create GIFs or video files.
The screen recording utility lets you change frame rates or select video sizes. You can only use it on your Windows 10/8/7 PC. This GIF recorder can help you record the screen you need with full screen, active window and custom zones. It will capture the screen and convert it directly to a GIF file. It carries a common sharing feature to upload your GIFs to popular social platforms like Twitter, Flickr and Vimeo.