Do you want to record your smartphone's screen? Some of the smartphones contain default screen recorders. If your android version is lollypop then there is a big possibility to have a screen recorder by default. What if your built-in system didn't give you the default screen recorder? Don't worry, in that case, you can record your smartphone's screen by using the android screen recorder app. There are too many apps online. You can download one of them. But some apps user experience is so bad that you would get exhausted. To eradicate this problem I have listed the top five best screen recorders for android users.
Why do you need a screen recorder:
If you are a YouTuber or an online teacher, you must already know what a screen recorder is and how it works. But some of us who are not good at technology don't know is there anything that exists like a screen recorder. A teacher needs screen recorders to teach his/her students. Online tutors need screen recorders to record his/her tutorial videos. Gammer needs screen recorders for live streams.
Another example I would like to tell you that suppose you know how to create a Microsoft Account. But your friend does not know how to create a Microsoft Account. So, you gonna help him/her. To help him/her, you can help him /her by making a tutorial video through screen recorders.
List of screen recorders:
1- Screen recorder, video recorder- Vidma Recorder: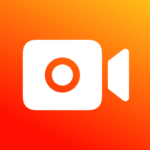 There are a couple of reasons why I put this app in the first place. First of all, this is the highest-rated android app on the play store. Moreover, the user experience (UI) is so easy and decorated that anyone can understand this app's criteria. If you are unable to take screenshots on your smartphones by default way. You can take screenshots by using this screen recorder app. You can use the brush tool to draw anything on the screen. You can also edit your recorded video through this screen recorder app. On the editing features you can trim, crop, rotate and change the speed of the video. You can also add external music to the video, add text, stickers and change the video ratio. You can add multiple videos through the editing mode. Facecam option is also available in this app.
You can record your screen either sound or without sound. To use this app you don't need to root your smartphone and it's free to use. But this app also allows paid users. You can use the assistive touch by enabling the floating window. You better hide the window when you are recording the video. You can stop the video by shaking the phone. You can keep recording the video when the screen is off.
2- AZ Screen Recorder- Video Recorder, Livestream: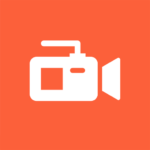 AZ screen recorder is another great screen recording app for android. Like the previous app, this app also allows lots of features like screen capture, screen video recording, video editing. This app has one more feature that is the live streaming feature. Yes! You can stream live through this app. This screen recorder app also doesn't require you to root your phone. The video quality of this app is admirable.  This app also allows using the facecam feature. Facecam is a small overlay window. It's helpful to make reaction videos. You can express your emotion during the screen recording. You can freely adjust the facecam size according to your demand and drag it to any position. The live stream feature allows the user to stream on social media like Youtube, Facebook, and more. This application doesn't consume much space.
3- Mobizen Screen Recorder: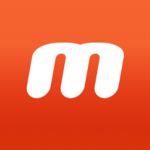 As we already know screen recorders is a video recording app that helps us to record the screen of our smartphones. Besides recording, we can also take screenshots with the help of this app. The mobizen screen recorder's video is so clean that you can even record video in 1440 pixels. The frame rate of this app is also 60fps like other apps. This app also allows watermark-free recording. You also don't need to root your phone to use this app. Facecam feature also exists on this app. In the editing option, you can edit the intro/outro, trim, split video, add the background music, and frame extraction. You can create your own watermark using this app.
This application allows premium users. From their last update, they have added the sixth new drawing function.
4- Du Recorder All- Screen recorder, capture videos: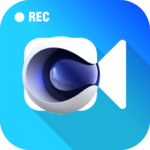 Like other screen recorders app, this app also allows the users to record their smartphone screen. You don't need to root your phone to use this app. You can record your gaming videos, video calls, and so on. The floating window is also available in this app. You can pause or play during the recording. You can enable the front camera while the screen recorder is playing and express your emotion on the video. This feature is called facecam. You are allowed recording external sound. To be honest this app's feature is less than other apps but the video quality of this app is admirable.
5- Assistive Touch| Screen Recorder| Video Recorder: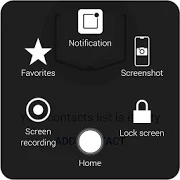 This app is all in one. You can do a couple of things through this app. This is the only screen recording app that allows a virtual home button. Through the virtual home button, you can easily lock your phone's screen and open the lock screen. The virtual volume button helps you to quickly touch to change the volume and sound mode. You can easily go back from any web page or home page by using the virtual back button. Only the assistive touch app has the RAM cleaning and speed-boosting option. You can easily open your favorite application with the help of this app.
This application also allows multitasking, view notification, alarms, calculator, turn off and on the wifi and the Bluetooth, switch the audio mode, turn off or unlock the screen rotation, location, flashlight, increase or decrease the brightness, airplane mode, and screenshots.
Conclusion:
Hope this article gonna help you to select the correct application for recording your smartphone's screen. If you are facing any problems then feel free to comment to us. So that we may able to help you out.