War Thunder
game is based on World War 2. This game includes combined arms battler of air, land, and also sea with vehicles from the interwar period and the Spanish Civil War to the Iraq war.  The Russian video game developer and publisher Gaijin Entertainment published and developed this video game. On 15 August 2013 occasionally released this game for Microsoft Windows, macOS, Linux, PlayStation, and Xbox One.
Players can play both single-play and multiplayer games in this video game. Through this game, players can control aircraft, tanks, and ships from
different nations including the Soviet Union, Germany, the United Kingdom, Japan, France. Italy. the United States, China, and Sweden. This game is like the world of tank game both are simulation games. 
How To Download War Thunder game on PC:
Step 1: Click Here to go to the downloadable link and click the "Download Game" option. Follow Image instructions.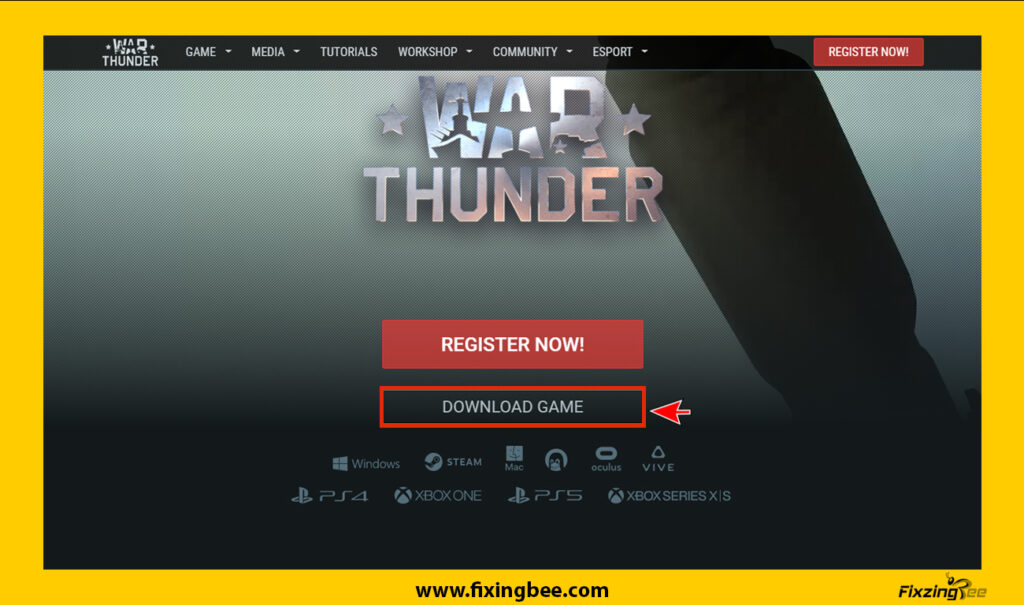 Step 2: Now click the "Download Game" option to start to download the game.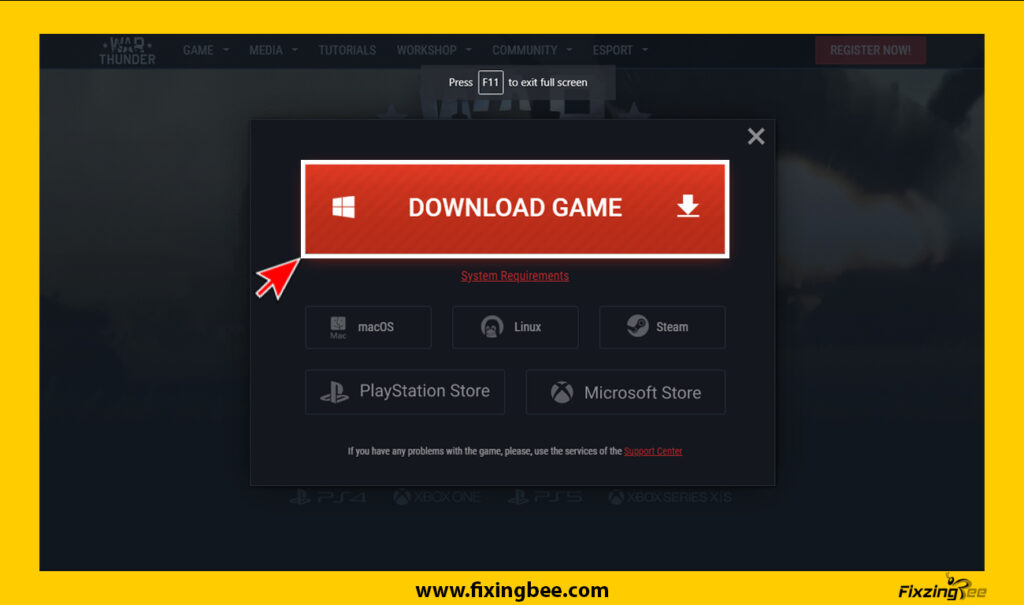 Step 3: The download process will start automatically then click the "show in the folder" option to install the file.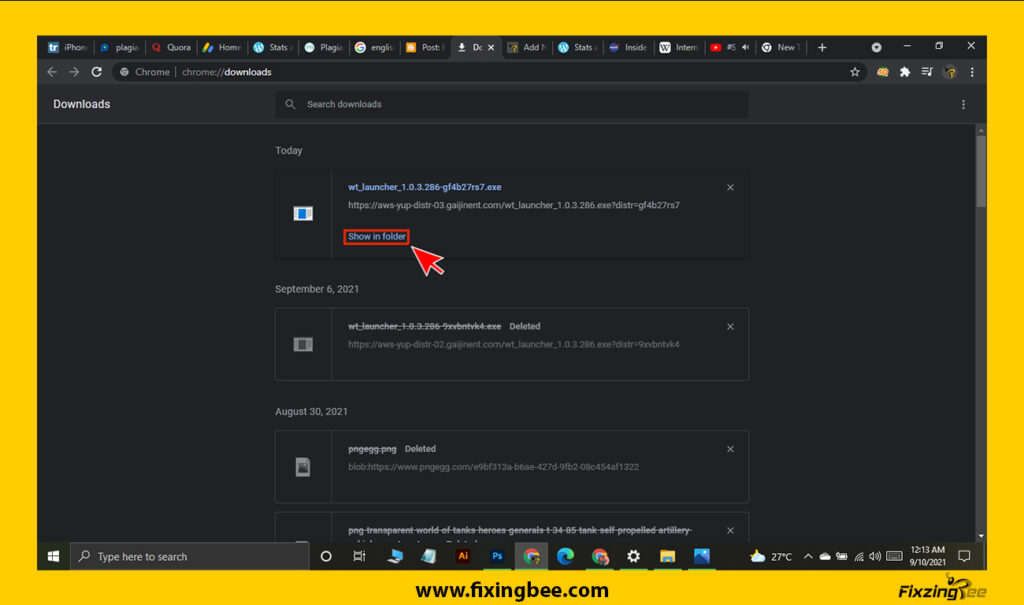 How to install the War thunder game on PC:
Step 1:
Now we need to install the game. To install the game
Click The (.exe) file to run the game and then click on the open option.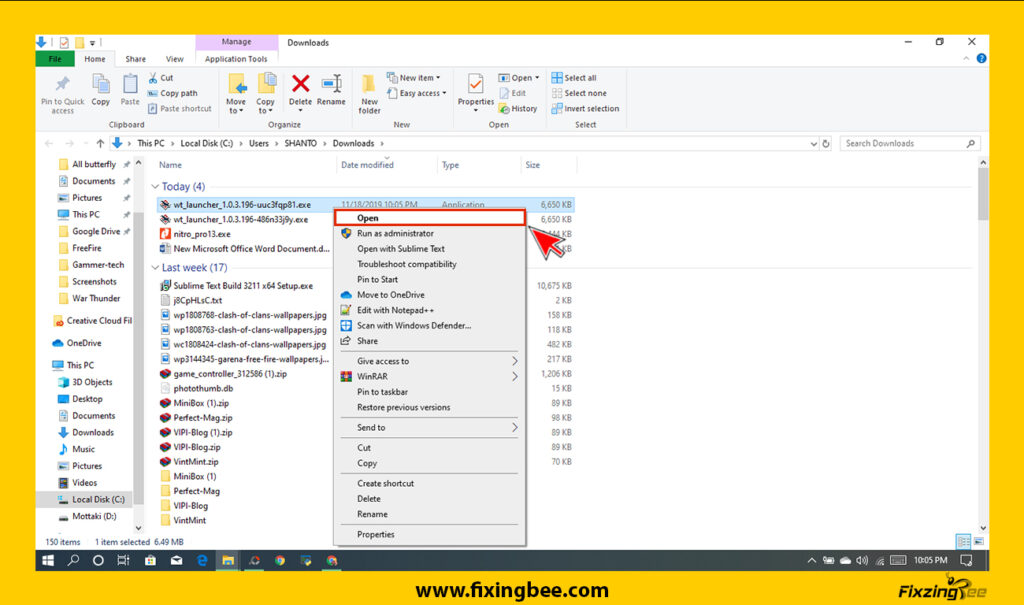 Step 2: Simply click on the "ok" button to continue with the English language. You can change the language if you want. I know English so I choose the English language.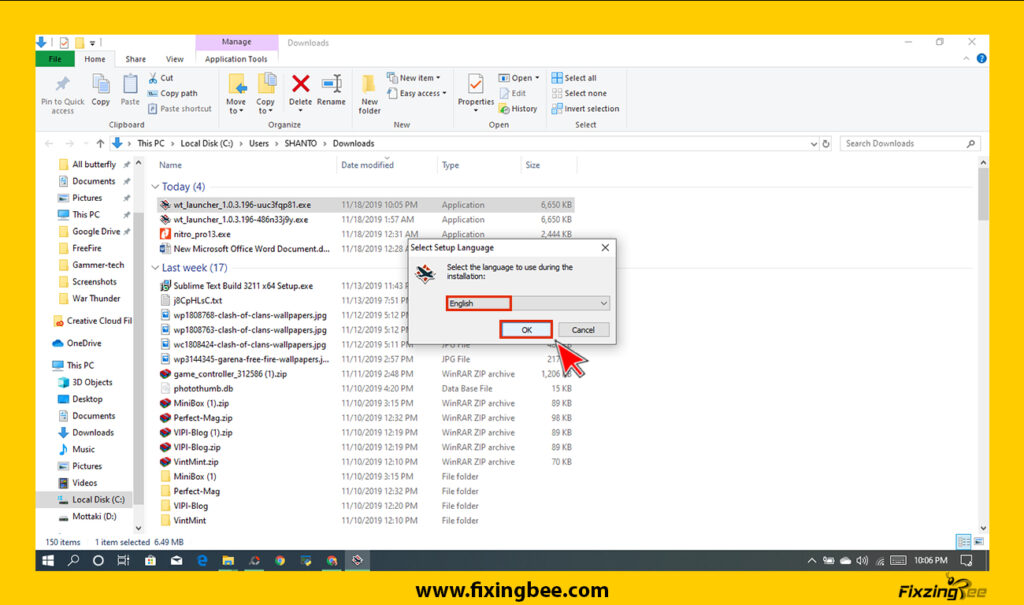 Step 3: Click the browse button if you want to change the location where your want to install the game. If you don't like to change the location path then click the next button.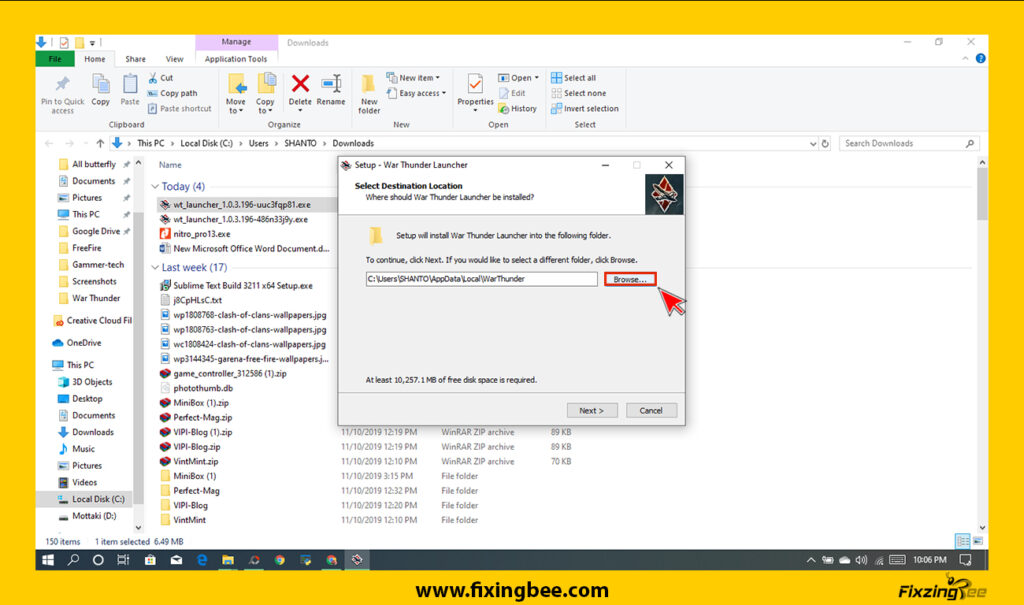 Step 4: In this interface, you will see two dialogue box and you have to select these boxes. If you select the first box a new desktop icon will create automatically.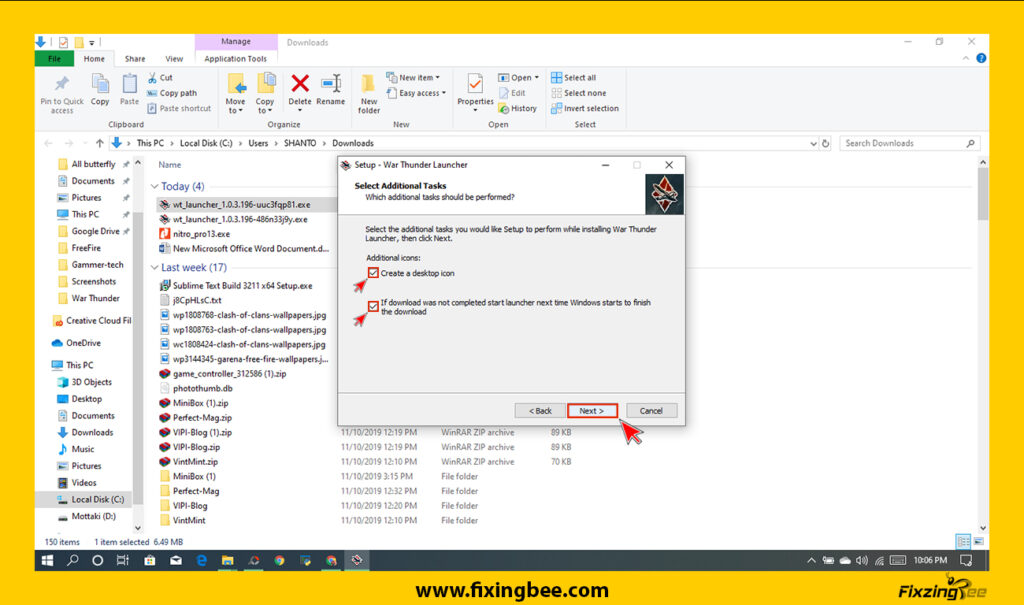 Step 5: Click the install button to continue the installation process.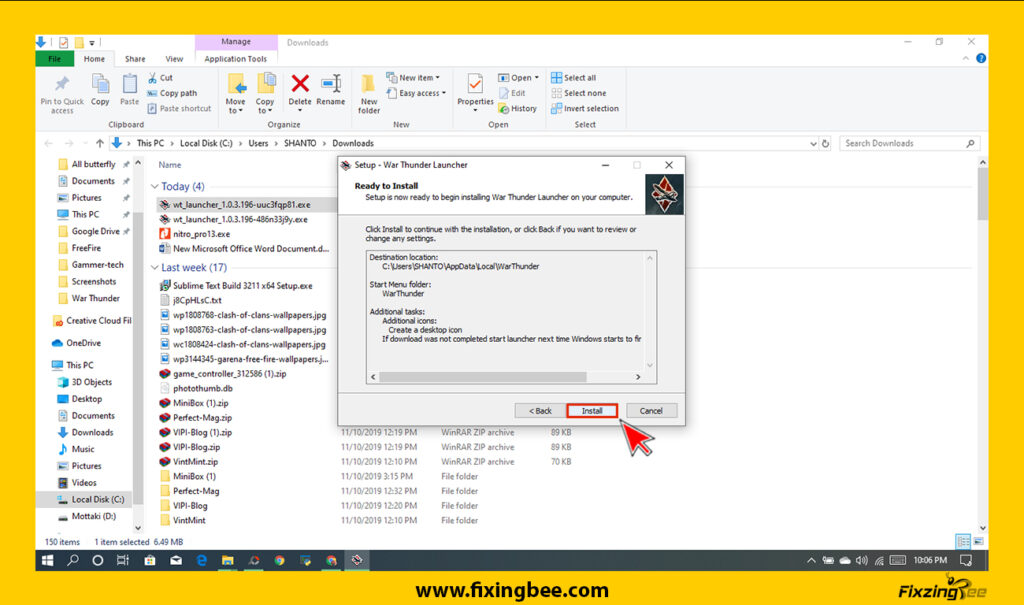 Step 7: Simply click the finished button and your installation process is all done.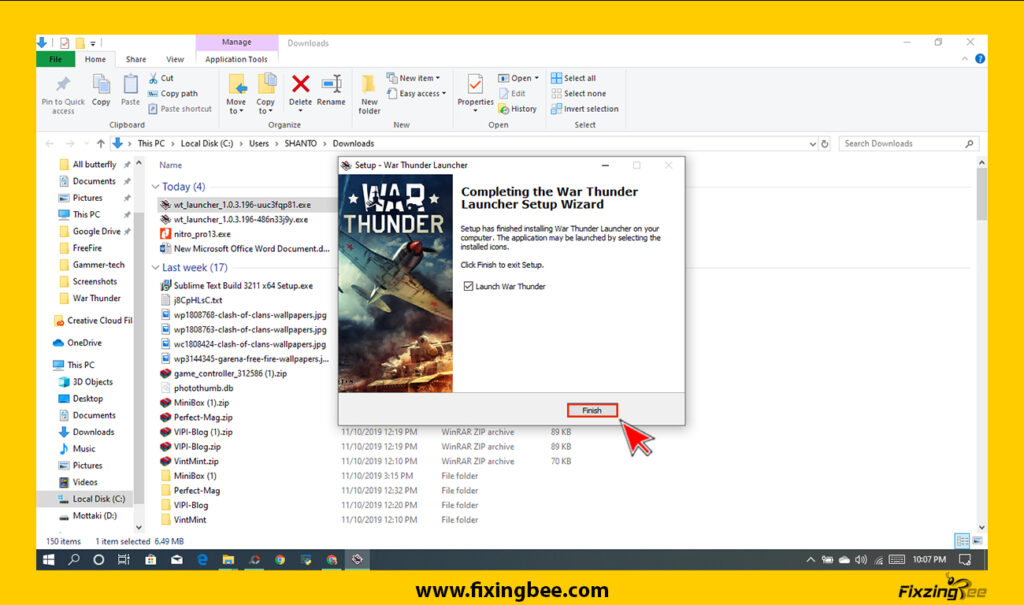 Step 8: This is the final step of installation. Be patient and wait to complete the download process.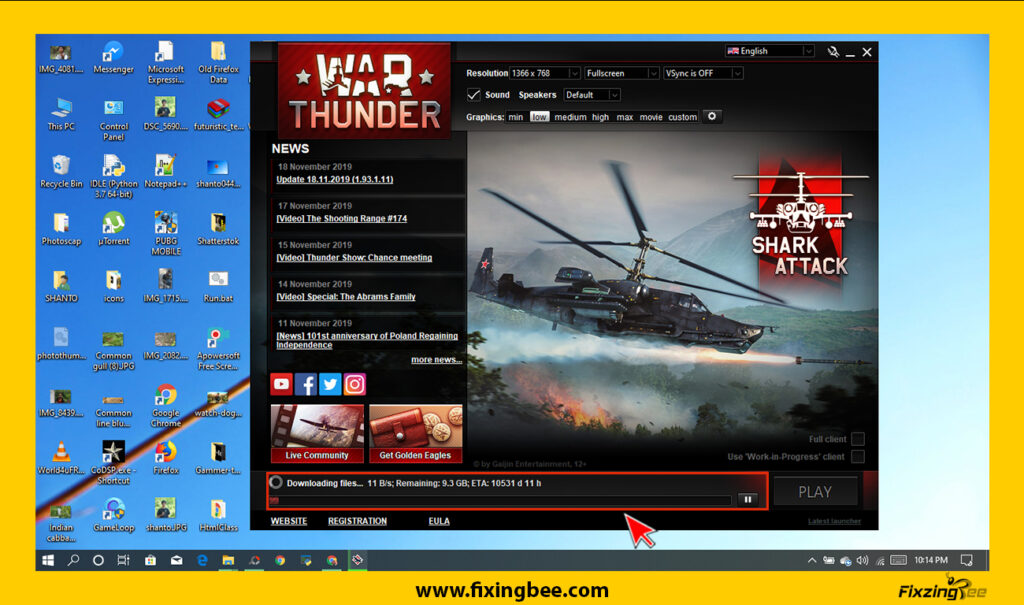 GamePlay:
War Thunder game is based on combined arms battles on air, land, and sea with vehicles from the interwar period and the Spanish Civil War to the Iraq War. There are too many nations in War Thunder games. Different nations contain different areas. This game has the Soviet Union, Germany, the United Kingdom, Japan, France, Italy, the United States, China, and Sweeden nation. Players can control through aircraft, tanks, and ships. This game isn't any First Person (FTP) or Third Person (TTP) game. Players control the game through only tanks, aircraft, and ships.
This game is divided into three types of gaming modes these are:
Air mode
Ground mode
Sea Forces.
Players can enjoy the arcade, realistic, and simulator gaming feel through this game. In-ground arcades, air forces are accessible for a short period through a consumable. Players can use tanks, planes, and helicopters for ground realistic game mode. In air campaigns, the battles are stringently air forces without helicopters. The navy can be connected with air forces in naval battles. The aircraft is in every mode of rewarded play. Players can also play in a cooperative mode defending a position against AI tanks and planes.
Modes Of War Thunder Game:
Arcade Mode:
The arcade mode brings two teams of players with having vehicles from different nations of different combat performances. This mode contains up to 32 players on each side. Players can see the same type of vehicles from different teams and different countries. This means the vehicles you using your opponent can also able to use the same vehicles. The player can see an indicator that indicates the players where the shell would land and show whether the shell would enter the opponents' vehicles or not.
Realistic Mode:
This mode is designed for more expert players. This mode also provides more realistic physics and damage modeling. Once players used the resources they can go back to their airfield to reload and repair.
Players get to use more than one vehicle per game through the use of Spawn points. Points are obtained by destroying enemy vehicles and capturing points in ground realistic battle. Players may able to use aircraft and helicopters. Through this mode, players don't have access to enemy player markers, penetration indicators, or range indicators.
This gaming mode may be called full Real Battle. Simulator mode is based on Realistic Battle with further limitations on the user's interface and controls. Only the first person (FTP) view in the cockpit and external turret gunner views for aircraft are allowed in flight. This gaming mode is only for real controls that means there is no instructor to prevent the aircraft from stalling and the mouse can only be used to simulate a joystick.
Minimum Requirements for PC:
OS: Windows Vista7/8/10
Processor: 2.2Ghz
Memory: 4GB (Windows Vista (7/8/10)
Video Card: DirectX 10.1 level video card. Intel HD Graphics 4000/AMD Radeon 46XX/NVIDIA GeForce GT 520 (Minimum supported resolution for the game is 720px)
Network: Broadband Internet Connection.
Hard Drive: 8.46 GB.
 Recommended Requirements for PC:
OS: 

Windows 7 64bit/8 64bit/10 64bit.

Processor:

 Intel Core i5.

Memory: 

8 GB.

Video Card: 

DirectX 11 level video card or higher level.

 Drivers: 

Nvidia GeForce 960 or higher, ADM R9 280 or higher.

Network: 

Broadband Internet Connection.

Hard Drive:

 21GB.