Definition of link building
Shortly said, link building is the process of building hyperlinks from other websites to your website. High-quality links will improve your rankings and make a difference compared to other websites. Link building is not just about posting links anywhere online, but rather building relationships and putting links only where it is relevant. To navigate this effectively, it's important to have solid backlink strategies in place that focus on quality over quantity.
The more backlinks you have to your website, the higher ranking your website will achieve in Google rankings. Other than that, links will give you authority-building credibility, they will attract new visitors and increase web traffic, increase your SEO scores, provide you with greater revenue opportunities, and much more.
How to create links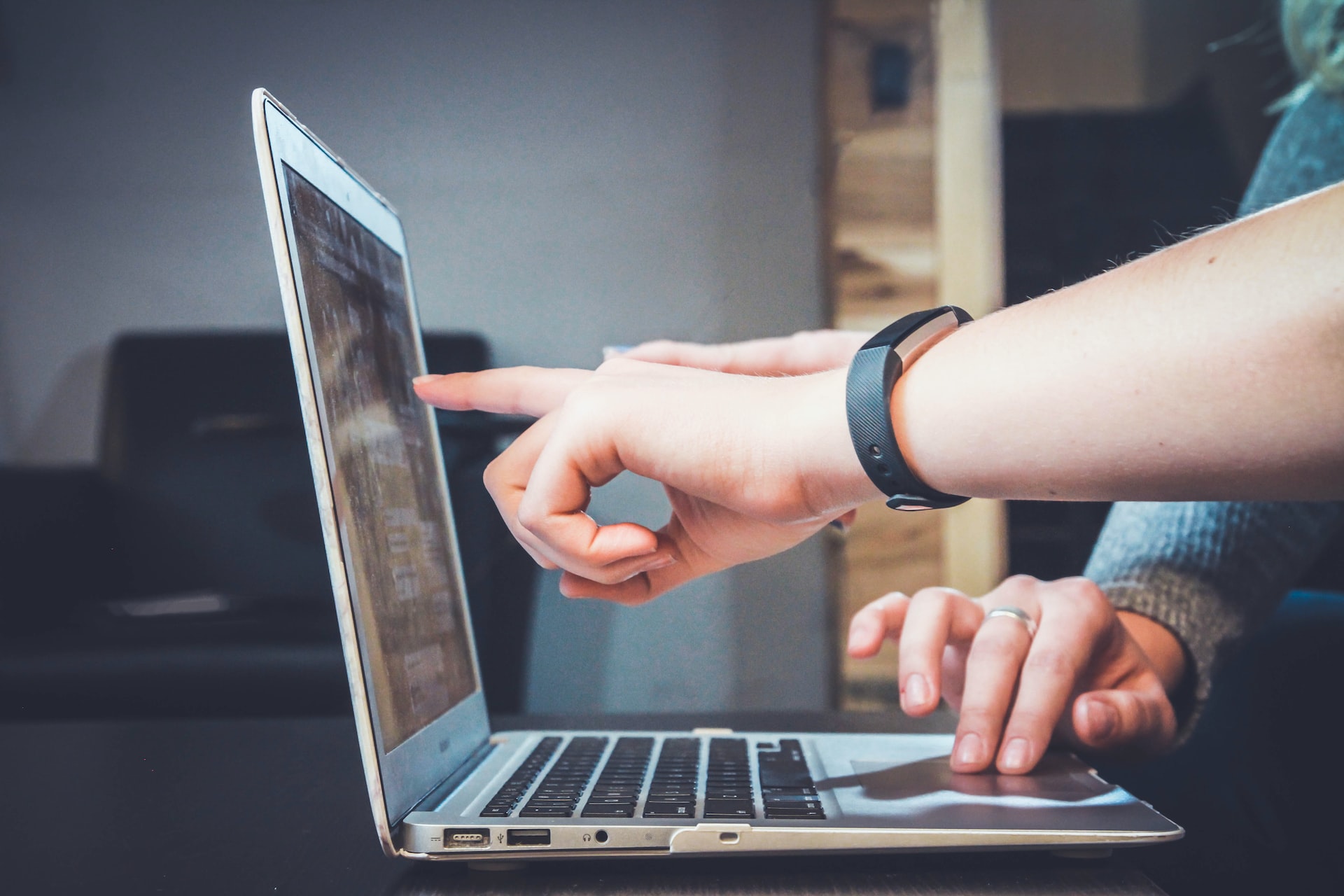 Links are generally built out of four parts. The beginning of the link is known as the anchor. It indicates to the search engine that there is a link that leads to something else. The anchor is usually identified by the "a" element.
The second part of a link is the link referral location. It shows where the URL is pointing. This part is identified by the "href" element, and if it starts with a #, it indicates that the link leads to a different section of the same page.
The third part of the link is the visible text of the link. This is a small portion of the text that users will see on the page when the link is clicked. It is often marked with blue color and underlined to indicate it is clickable.
The last part is the closure. Search engines are notified by this part that the link is complete.
Backlinking strategies
It is good to use some tried and true strategies when approaching other entities to create links to your website. For example, you can create compelling content that is easy to link to and reference, submit your news for press releases, put your products and services where they will be seen, or even get links from your friends or partners.
It is important to keep the structure of link building organic, which means that you have to be willing to make changes whenever necessary. Just keep in mind to link to relevant content and content that is worth linking to, such as content on social media.
Importance of link building for your SEO
Link building is an essential part of SEO because it assists search engines to discover new websites and deciding which pages should rank higher. When employing link-building tactics, your primary goal should be to acquire links because you've developed amazing content that your readers want to share, rather than link-building for search engines. Aside from link building, other ranking factors include on-page SEO and content optimization, trust and authority of the website, site loading speed, mobile-friendliness, etc.
Link management
Building links is not the end all be all. Having all of your links in one place easily accessible for any management or modifications is very important. The right tool will make this job quick and easy, without wasting your time. For example, WP Links is a great link-management tool. It checks for all links on your website, helps you control both external and internal links, creates exit confirmation windows, allows you to set up link rules and rule exclusions, and many more useful features.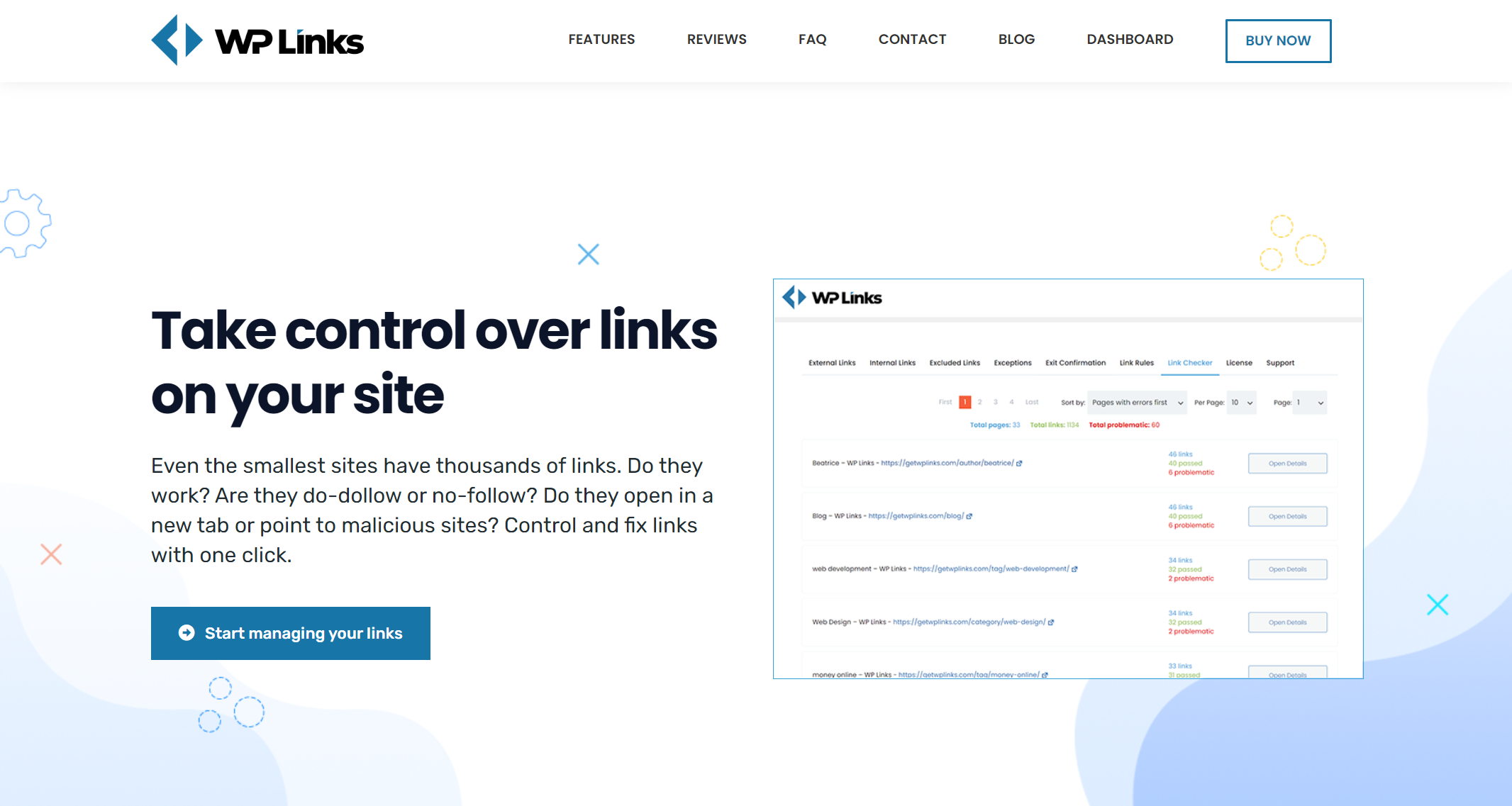 Some other tools may be worth mentioning, such as Google Advanced Search, Hunter.io, UberSuggest Backlink Analyzer, etc.
Follow and Nofollow links
When creating links, different attributes can be added to a link. In this case, one of the most important attributes is the "follow" and "nofollow" attributes. They inform Google's crawl if it will "count" the link or not. When using the "nofollow" attribute, you are telling Google not to trust the link and that it should not be considered in your backlink profile.
Even though this seems counter-intuitive, it is very beneficial to use this attribute. For example, you may use it to gain total control over the links that are added to your pages. The introduction of these attributes has cut down spammy SEO techniques of artificially boosting websites.
These "nofollow" links can be used in blog comments, forums, Yahoo! Answers, Wiki pages, Guest Book comments, Guest Post Signatures, etc. This means that wherever it is hard to moderate each post separately, using "nofollow" links attributes is the best option.
Business benefits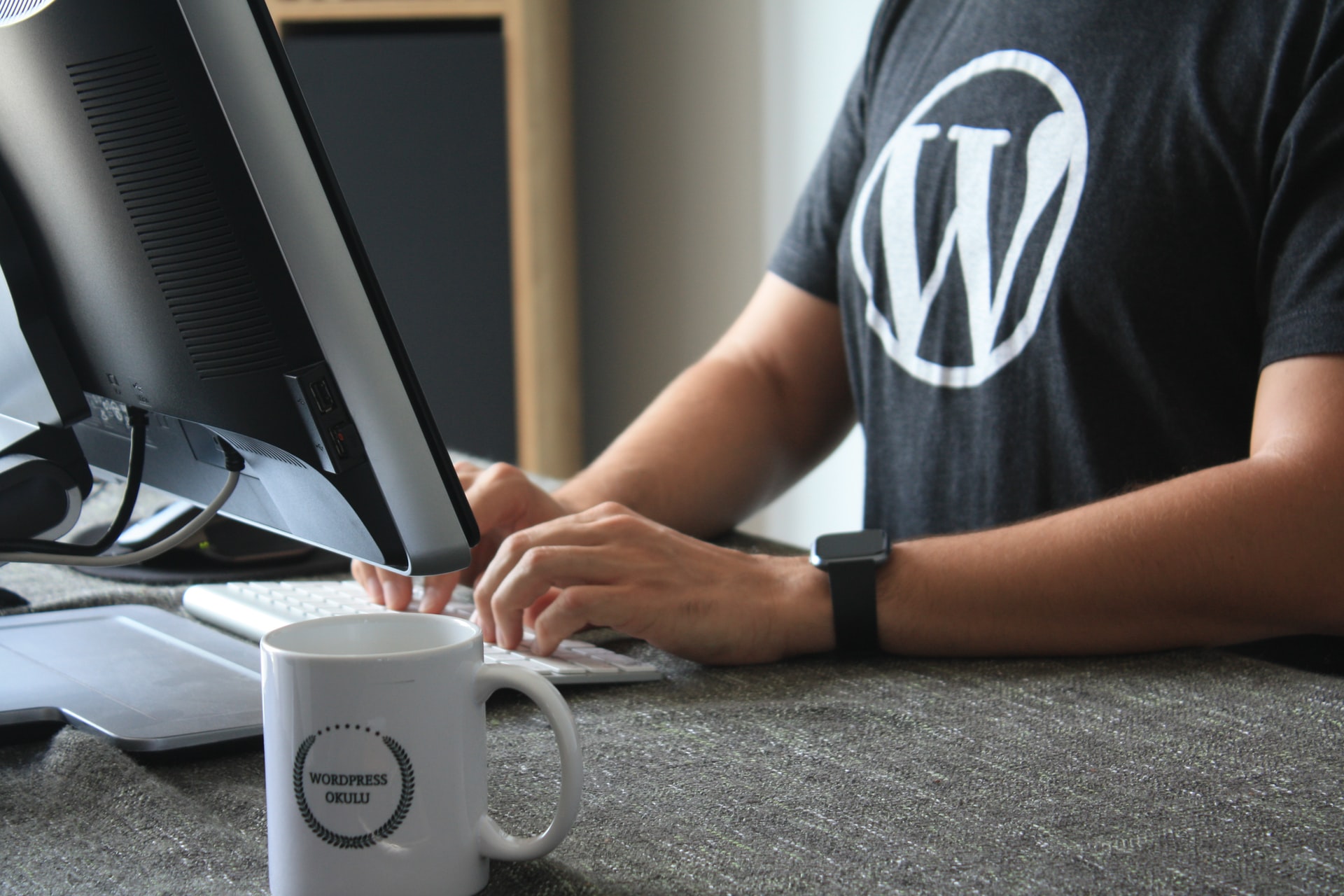 Other than the importance of link building for SEO, it comes with many business benefits. First off, you can grow traffic to your website by visitors clicking links that lead back to your content. It also boosts your credibility which tells Google you are worthy of being endorsed and promoted. Link building will improve your rankings with Google by having more useful backlinks than your competitors.
Your SEO score is dependent on a few factors like domain rating, domain authority, page rank, and Alexa rank. Link building impacts all these metrics and improves the health of your website. Also, the more backlinks you have, the better the visibility will be online. This means that your content will appear more frequently. Reaching out to other websites in an attempt to obtain a link also helps you build relationships and deeper connections.
Having new visitors does not make a big difference if they bounce off immediately. The bounce rate is the number of visitors who land on a page and leave without exploring more of your website. Having good links and building them the right way can reduce the bounce rate. Lastly, great link building will help you boost and build your brand and establish yourself in the industry you are in.
Conclusion
Finally, remember that link building is one of the major ranking factors in SEO. It is great for increasing traffic, sales, and Google search results ranking. Even though it seems easy to understand, there may be some challenges you will come across when trying to master it and implement it in your business. However, do not be afraid to go for it, and do not be afraid to change things up if it is not working for you at the moment. The key to progress is change.