If you are thinking to buy an action camera within a suitable budget then GoPro HERO7 black could be best for you. This action camera provides an extra battery and a supper suit dive housing case. The diving case helps capture underwater photographs and videography. This camera was first released on 31, March 2021.
GoPro HERO7 Black Cameras Features and Description: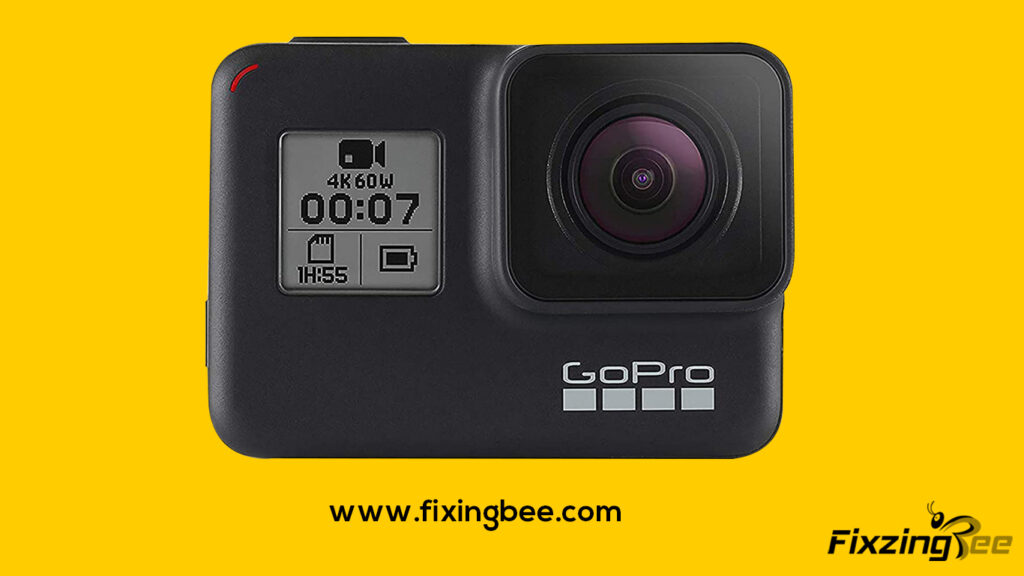 If you are an adventure lover and ride a bicycle or motorcycle and love to capture videos while riding, this camera is perfect. This small and light camera is comfortable to carry. The weight of this camera is only 4.2 ounces. Though this weight is a bit heavy compare to other action cameras. You can place this camera on your helmet. GoPro HERO7 Black has used a built-in waterproof system. Users can capture photos and videos up to 10 meters under the water.
You can capture 4k videos with this camera. Like other action cameras, GoPro HERO7 also provides Wide Dynamic Range (WDR) photos. WDR mode makes images amazing and it lets you capture huge wider photos than a regular image. Do you want a time-lapse video? This camera also allows users to capture time-lapse videos to turn their longer events into a short shareable moment. Some people like to capture selfies under their seeming pool. They use their smartphones (With attaching a waterproof cover) for this purpose, but carrying a smartphone is heavier and more uneasy than an action camera. But action cameras are tiny, light, and waterproof. You can share your underwater experience that you can't capture with your smartphone.
The display of the GoPro HERO7 is a touch screen display and simple, streamlined capture modes. When you are in sunlight you can adjust the brightness of the display either you want more or less brightness of your display. The size of the display of this camera is 2 inches.
GoPro action camera provides amazing features like voice command. That means if you say "GoPro, start recording" it will start recording. Similarly, if you command "GoPro. take a photo"  the system will capture a photo instantly. This camera offers users to capture 12 megapixels Wide Dynamic Range (WDR) photos.
GoPro HERO7 White Cameras Features and Description: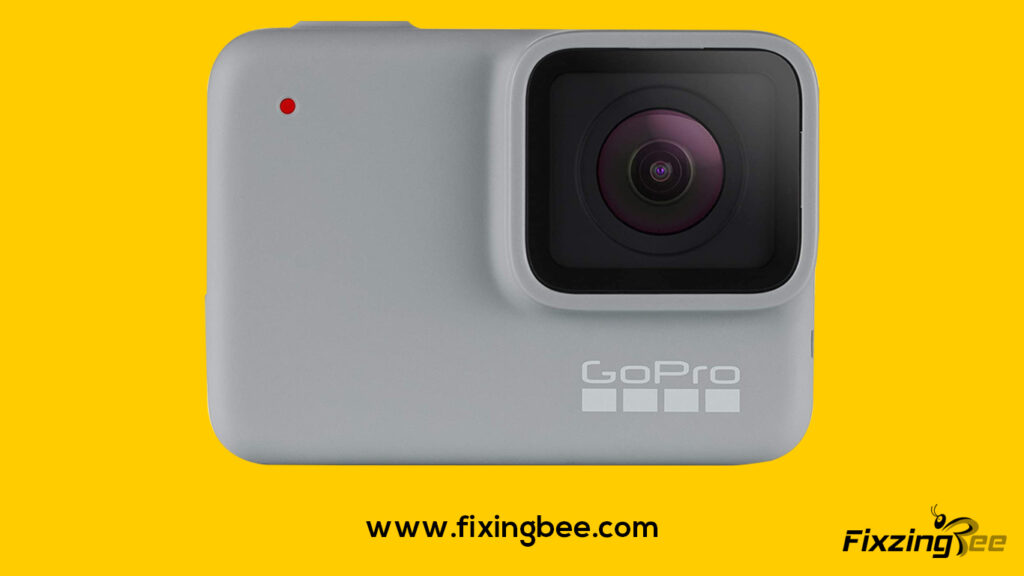 You may be don't know the difference between these black, white, and silver versions of cameras. Maximum people think that these all are the same but there are differences between them and the prices are also different. Compare to HERO7 Black with White both are tough, tiny, and waterproof. Both of the cameras contain simple, streamlined capture modes, and a touch screen display. HERO7 white also allows time-lapse video recording. This model also has burst mode, this mode lets users take 15 photos in one second so there is no worry of missing a moment. Photo timer, voice control, and touch zoom modes are also attached to this device. Both models contain Wi-Fi and Bluetooth services.
There is a difference between the black and green versions. HERO7 Blacks image resolution is 12 Megapixels where Whites resolution is 10 megapixels. HERO7 black provides 4k video at 60 frames per second (fps) where HERO7 white video quality is 1080 pixels at 60fps. HERO7 black cameras image stabilization (IS) is hyper smooth where the white models' camera also provides image stabilization function but it's not hyper smooth. GPS performance sticker is available in the black version where white doesn't have this function. You can go live stream with your black GoPro HERO7 camera but can't go live with the white one. White ones battery camera is Built-in which means you can't remove the battery from the camera where Black ones battery is removable.
Since there is some difference between these cameras their prices are also different. The Black one is the slightest expensive as the white one. Picking up the gear depends on your budget. If you think you can afford the black model then I prefer to buy this one.
GoPro HERO7 Silver Cameras Features and Description: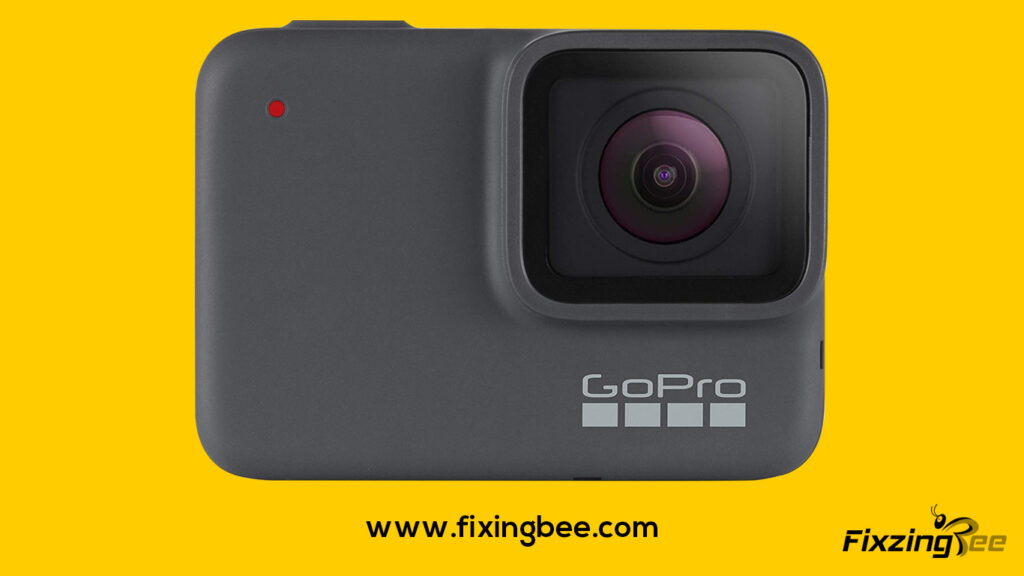 As well as black and white this action camera is also Rugged and waterproof. Touch screen, voice command, photo timer, time-lapse, and GPS performance are also included in this device. Image regulation is similar to the white one, both white and silver provide 10 megapixels image quality. Burst mode is also the same.
This camera seems better than the white one. Users can record 4k videos at 30 frames per second (fps) where the white one gives only 1080 pixels. The prices of the white and the silver is the same. My recommendation is if you are unable to buy the black GoPro HERO7 then buy the silver one.
Related Content:
Best canon cameras buying guidance in 2021